14 Year Old Swedish Company Opens USA With New Essent Product And Cash Bonuses!!
Test Based Products Made In Europe and Best Comp plan With $28,000 Cash Extra Bonuses. Get Your Test Now! Get Your Test Now!
INSPIRE CHANGE IN LIFE
Since 2005 we have offered high quality, innovative and scientifically tested products to our customers. From our humble beginnings we have grown to be one of the fastest growing direct selling companies in Europe. We have continued our expansion and are now in 34 markets. "Kaizen" – Continuous Improvement - is our core focus as our vision is to Inspire Change in Life for our customers, family and friends.
OUR JOURNEY. IT STARTED WITH A GOOD CUP OF COFFEE
This is our story. From the beginning to where we are today. Join the journey of our global expansion with the Zinzino health and wellness concept.
GROWTH AND GLOBAL E-COMMERCE
2018 was an intense year for us! We launched Zinzino in new markets, such as Hungary, Spain, Austria, Schweiz and Romania. To optimize the speed and cost for package deliveries - we opened a new warehouse in Central Europe.
Significant recruitement to reinforce our IT department.
Implemented smart payment solutions for our webshop.
We developed a tool for automatized communication towards customers and distributors.
YOUR LIFE. IT´S ALL ABOUT BALANCE.
BioActive Foods AS is a Norwegian limited company owned by Zinzino with a vision to become the world´s leading company to restore and maintain normal Omega-6/ Omega-3 fatty acid balance in individuals by offering documented dietary advice guide and high quality products.
MAKING BETTER PRODUCTS FOR BETTER DAYS
Faun Pharma AS was founded in 2001 and is a neutral and prestigious contract manufacturer for famous brands of dietary supplements, health foods, sports nutrition and cosmetics. Today, Faun is owned by Zinzino, and is also where many of the Zinzino products are manufactured.
QUALITY FIRST LIFE IN BALANCE.
At Zinzino, we provide best-in-class, cutting edge and tailor-made products within the new science of Pharmaconutrition, which uses active nutrients from food to fight the imbalance in our modern lifestyle. Our lead concept is Balance. Science's new look at Balance involves the ratio of Omega-6 to Omega-3 essential fatty acids. Both are essential and vital to several functions in our bodies. The problem is the imbalance between these fatty acids created by changes in our diet in our modern world. Too much dietary Omega-6 in your body creates imbalance. A low intake of the essential Omega-3 fatty acids EPA and DHA creates imbalance. Discover if your Omega-6 to Omega-3 ratio is balanced with Zinzino's Balance Test, and then enjoy our Balance products to help adjust your omega 6:3 ratio to optimal levels*.
*These products are not intended to diagnose, treat, cure or prevent any disease.
Call For More Info. Scott 763-205-0639
---
---
No comments yet
---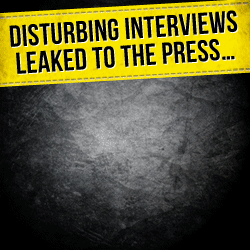 ---
Support
Privacy Policy
Affiliate Terms
Terms of Use
Testimonials