Have your own choice of business in one place!
Nu skin offers you the chance to join one company but build more. With our choice of departments you can either follow skin care, hair care, makeup, supplements or essential oils, or you can do all the above. Free to join with optional kit, you can make 43% instantly on every sale and between 5% and 25% on your team sales. We have one of the best compensation plans around! Full training is given as well as 24hour support. Choose your own hours, build your own team, be your own boss.
For over 30 years, Nu Skin has demonstrated a distinctively different business approach. Beginning with an innovative concept of premium quality anti-aging products and a uniquely compelling global business opportunity. This exceptional business model has shaped the company into a more than, one billion dollar enterprise that still remains true to its core values. Here are just a few reasons to consider Nu Skin:
- Our original premise: The Secret of Youth, our state of the art ageLOC scientifically designed to wipe away signs of aging by identifying the source and rebalancing youth from the outside in.
- Our promise: Continuous Scientific innovation. Since the start of Nu Skin back in 1984, We have had a wonderful team of experts behind the development of our products, as well as having 75 in house scientists in our state of the are laboratories, and more than 150 world class scientists representing around the world.
- $ 3.177 billion in revenue during 2013.
- 30 Year Track Record.
- Operating in 54 Markets, these include: north Asia, Americas, Greater China, South Asia and the Pacific, and Europe.
- Publicly Traded (NUS) on the New York Stock Exchange (NYSE).
- Paid its Distributors $ 10 billion dollars since launch.
- More than 450 million vitaMeals have been donated to Nourish the children initiative since 2002. https://www.nuskin.com/en_US/community/nourish_the_children.html
- Since 1996, the non-profit Nu Skin Force for Good Foundation (FFGF) has granted more than 51 million US dollars to life changing projects around the world to help improve the lives of children and their communities. http://www.forceforgood.org/ffg/en/home.html
We are an award holding business, with more than 14 awards since 2012. These include:
- Beauty shortlist award 2016
- Innovative product retail award 2016
- Liverpool lifestyle award partnered with lifestyle magazine 2016
- Biotechnology award 2016
- My face My body award 2015
- Pure beauty award - Highly commended 2015
- My face My body award - Highly commended 2014 and 2015
-Beauty shortlist baby award 2014
- International design excellence award 2014
- Budapest business superbrand award 2012
- Company of the year - Gold Stevie award 2012
- Best of Biz award - best new product 2012
- 7th on the DSN global 100 list in 2013
---
No comments yet
---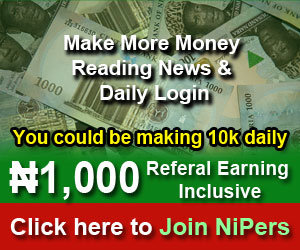 ---
Support
Privacy Policy
Terms of Use
Testimonials