A Business Opportunity that Inspires and Helps Others
Hi, I am Brena with a long e! I work for Younique and I absolutely love it! I love the sisterhood, the empowering, and validating of all women! We sell high quality skincare and makeup! What I love most about this business opportunity is that we are helping sexually abused women get the help they need to get into the Haven Retreat with the proceeds of our purchases! I advocate for those that need the help! If you are hard-working, love a sisterhood, love inspiration, then this business is for you! The awesome part is within 3 hours of a purchase we receive our commissions! If you are interested let me know and I will answer any questions you may have, and/or help you sign-up!
I joined this business back in July of 2018. I didn't understand the impact this business would have on me! It has been something I have been searching for, for a long time! You have to learn how to be uncomfortable to reach your greatest potential! Going live, and telling your story and stay true to who you are! The team we have is always there to help and supports you every step of the way! We are a unity! We all run together!
I don't know too many businesses like this, but this is one of the greatest ones out there! Time, patience and consistency is the key to becoming successful! You will have your ups and downs, but if you stay with it, you to will succeed for sure!
I am humbled by this experience everyday! If I can help one person reach their goal, or help one person get into the Haven Retreat, then I know I have done my job! The feeling you get is unbelievable! Stepping out of your comfort zone is hard but once you do the doors start opening up for you!
I always say be the best version of yourself everyday! Learn, and grow! Listen to the advise of others! Do all the things you are challenged too, and you will succeed!
We as women are capable of anything! Us as a sisterhood really shows it! I keep speaking about sisterhood because it really is about the sisterhood! From day one you feel the love! I can't wait to sign on some more sisters and kick some butt and run a marathon! It is truly amazing!
As I stated before, please message me with any questions or if you are ready to signup head to www.brenasbodaciousmakeup.com. Thank you!
---
---
No comments yet
---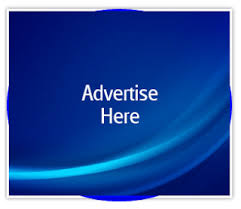 ---
Support
Privacy Policy
Affiliate Terms
Terms of Use
Testimonials