There is a Huge problem in our industry!
As a serial Network Marketer I have run into many problems, but I must say the biggest problem I have seen is finding the right platform with the right tools to market your business. And not only finding the right tools, but having them all in one place and being able to learn and understand how to use those tools. It seems you have to buy into several different platforms to have your marketing system, landing pages, autoresponders, email campaigns, follow up systems etc... etc... And don't even get me started on how difficult it is learning all of these different things, combining them and then implementing all of this into your opportunity. What a nightmare this has been, and as I bought into these platforms, instead of understanding all of this I just got more confused.
Another issue I have had is finding the right opportunity at the right time. It seems that some shiny object would appear, I would jump in and get a little momentum only for it to fail time and time again. I thought it was me. I was out there sharing my opportunity and getting a few signups but it never seemed to be enough to get any momentum.
Well, was I ever wrong about it being me. I am not afraid to talk to people. I was out there posting ads, reaching out and doing what I was told to do. Make your list, buy some leads, stalk Facebook opportunity pages etc... etc... Nothing seemed to get traction and take me to the next level. Again, the problem wasn't me. It was the systems I was using... or should I say "Not" using.
Now there is a solution on the horizon and our timing could not be better. Not only will we have all of the tools we need in one place, we will be able to share this with our team and leverage our income off of this platform too. Another beautiful thing about this platform is it's going to force people down our line and we will profit from others efforts within the company. The reason I say this is because we are in Pre-Launch and all of those that get in now will be Founders and we will special privelages for being the first in.
No matter what business you are in, you and your team will benefit from this program. And if you get in now you will be a Founding Member for Life! Below you will see a link that will give you instant access and help you understand how powerful this system is going to be.
I wish you all the best in your endeavors.
Donnie
---
---
---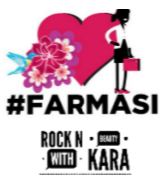 ---
Support
Privacy Policy
Affiliate Terms
Terms of Use
Testimonials