Agents Needed!!
Do you want your work to be more than just a paycheck?
Do you keep your options open?
Are you looking position that gives you the flexibility of time to work around your schedule and a compensation plan that's based on work ethic and results, not just punching a clock? If so, I'll love to talk with you.
I'm looking for self-motivated individuals, who have a heart for serving others and a drive to succeed. You should enjoy working in teams, have positive energy, and possess a strong desire to learn and grow.
Who we are:
Primerica is the largest financial services distribution company in North America and we specialize in providing free financial counseling and education services for individuals and families. We've been named one of the most trusted financial companies by Forbes, are listed in the Fortune 1000, and were recently named one of America's best insurance companies for 2022.
What we offer:
• An excellent educational system designed to get you properly trained quickly and effectively
• A comprehensive support system that genuinely wants you to be successful
• Scheduling flexibility with part and full-time opportunities built around your schedule
• Fully remote work (optional)
Candidates Should:
• Be willing to learn and grow
• Possess a strong desire to help others
• Desire an excellent income potential
• Be committed to working hard
• Have a positive and professional demeanor
Requirements:
• Must be eligible to work in the US
• Must be 18 years or older to obtain state and federal licenses
• Must pass interview screenings
• Must pass a background check
• Must have the equipment to work remotely
• Life insurance, and/or securities license is a plus
• Able to commit to 10-20+ hours/week/on a flexible schedule
**At the moment we do not sponsor individuals for employment visas
PREFERRED CHARACTERISTICS
My office hires for culture and attitude and train for skill set. Disciplined, self-starter, excels at working independently and as part of a team. Credible, trustworthy, integrity (Do people like you and trust you?)
• Has ambitions of having control of your time and freedom
• Aspire to be your own boss
• Teachable and willing to learn
• Competitive, always striving to be the best
---
---
No comments yet
---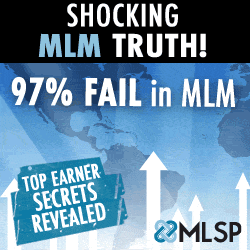 Member Ad
Crowd 1 networking
https://crowd1.com/invitelink/?code=VXkxV0psM1FUaEdOajlYU1g5azhSdkc0a1N6cTZPVGlFU1lvR3p2Y2RTOFdINEJESHZOMmxjdEVZZS9sdXpnbg==Come join crowd 1 you can change your life
---
Support
Privacy Policy
Affiliate Terms
Terms of Use
Testimonials