The time to change is now
I am looking to connect with people (network marketers) who want to make a difference in their own lives and have a need to affect other people in a positive way. If you are a coffee, tea or hot chocolate enthusiasts then this is for you.
We all have a shop where we go to! A supermarket which we love because of the people working there. And maybe as a result from a friendly clerk or store manager, you might have shared your experience with a friend or a family member and then resulting in them going to experience it for themselves.
Are you concerned about your health? There is no harm in drinking coffee as long as it is being enjoyed in moderation. Let me ask a question: Have you experienced any benefit from drinking coffee and how long did it last? Health benefits like! Did drinking coffee allow you to have a restful night sleep or did you wake up refreshed or was it able to regulate your blood sugar levels!
When you decide to try something different, which is NOT being hyped up by different media streams, try this! I would encourage, you my reader, to do a little research on Ganoderma. This is a mushroom from ancient times!
On another point, I would like to ask! How big do you think is the coffee industry? How many people around the world are coffee or tea consumers? What if you were able to add another product to your current home based business? Do you want to be in the coffee market?
From all of the communication, I have been sharing with you, yes i am in the coffee industry. I am an affiliate to DXN International. A homebased business which addresses the concerns of ordinary coffee drinkers. I will be as direct as I can be!
If your answer is YES, I want to be in the coffee industry and how can I get started? Do you have $53 one time? Do you know of family and friends who can't go without a cup of coffee? Do you need an extra income?
I invite you to do the following: Go to our company website: Then scroll all the way down of the page and stop where you read "Become A Distributor" and click on apply online. On the next page are the terms and conditions. Please read these and click on "I have read and understand"!
On the next page add all of your information. On the sponsor code add this 821922748 My name will pop up! Add in all of your information and click on continue. When complete, you will receive a welcome email from the company.
The company will courier to you the starter kit which consists of product and the company material. To build this homebased business, please do the following:
Use and enjoy the coffee, tea and hot coco. Share the beverage products with others by selling (this is a business) Share the business opportunity and repeat!
There is a health crisis across the globe. Let's work together and help one person at a time to experience the following health benefits from changing to DXN Ganoderma products:
Helps balance blood sugar and pancreatic functions. Helps protect against skin cell degeneration. Helps improve skin texture. Helps reduce appearance of aging. Helps eliminate toxins from the body. Helps increase metabolism.
---
---
No comments yet
---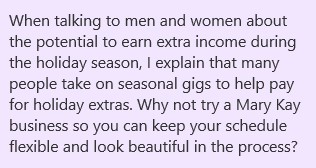 ---
Support
Privacy Policy
Affiliate Terms
Terms of Use
Testimonials