YOUNITED WAY YOUNIVERSITY THE FIRST CO-UP
Hi my name is Peter Dunning and I am the owner of Younited Way Youniversity. A company where Entrepreneurs are rebuilding the community from the ground up, and who give back to Veterans, Homeless, Schools and Seniors. I have been in the industry for 20 years and have seen a lot of people succeed and 100's of thousands of people fail in this industry. I wanted to find a company that could actually help the 98% who had failed, and after searching company after company I wasn't able to find what I was looking for.. So that's when I decided to start my own company and help the 98% succeed. I also searched for the right compensation plan for my company but never found the right one so I created a mixture of the best plans to make the best income earning potential for my affiliates. The next thing for me to do, was to create products that would appeal to people and generate customers and the best thing give back to the community oh yes and make money :)
I decided to focus on products that would help you in the real world and they had to revolve around everyday problems. So I added some of the most important things like Travel savings, credit repair, advertising for this system, Gold and Silver, Identity Protection, Will and Estate Planning, Reducing your mortgage and so on. After creating products I needed to figure out a way to build out a compensation plan that would help people become successful A.S.A.P. however it had to be fair as well as lucrative. The other thing that weighed heavily on my mind was people are not always successful at promoting or signing people into their program so how could build a better system to help?
So after a very long time I created the CO-UP The new and improved CO-UP is a combination of the co-op and the one up. In Younited Way Youniversity I have a 1 UP system which I learned about 20 years ago. But now combining the Co-Op and the 1 UP method we now have what I call the CO-UP so we have best of both worlds. We have the 1 UP which helps people make bonus sales from your downline working and the Co-Op that generates leads and sales to bring people in.
It's important to say that this is not a get rich scheme or you can sit on your chair and do nothing to make money. However, you have to work at this to enjoy the benefits of the Younited Way Youniversity system.
How Does the CO-UP work?
Let's talk about the 1 UP first
1 UP qualification plans has a member to passe their first person refer to their sponsor. This plan is especially good for people where the sponsor is encouraged to help the member get started by "coaching" them through or even handling their first few sales. The new members that are passed up to the referrer then form what is called pay legs for that sponsor. A member you sponsor that is passed up is referred to as your Qualifier.
The same happens for the new member. When they sponsor their second person then the same action happens for them. Their new member passes up their qualifier to the Referrer which is you and now they are qualified and you as the new member has his first commission. Every member must pass up the first person they refer to their referrer. The person passed up is their qualifying referral. This happens on all levels from beginning to end however, their is no limit to the number of people you can sponsor.
Now let's talk about the Co-Op
The Co-Op is designed for the person who struggled the most and anyone who simply needs help in sponsoring. This is one of the number #1 reasons why I started Younited Way Youniversity is to help the 98% succeed. The Co-Op will help you receive placement into the team were 5 to 10 people for each group. Where they will get advertising done for them and with those leads that are generated they will be closed by the company to help turn that lead into a sign-up for you. From there you earn a commission depending on what level you have previously bought the Co-Op product
A breakdown of the Co-Op
You can earn up to $5,440.00 from each person as you build your team. You can earn up to $3000 in advertising for this Co-Op System. As you progress through each level we add an additional source of marketing and advertising to help you get leads and signups that we close for you.
For example in column K for the Bronze Co-Op you receive B advertising which is Solo Ads and Facebook Ads. As you upgrade to each level you receive that level of ads and the previous level of advertising. For example when you upgrade to Gold you receive all levels up to Gold which is B-S-G Solo Ads & Facebook - Youtube -Ad Words - Paid Ad Sites - Paid Ads - Text To Cell Phone Ads.
This is a one time purchase for each level at this time. You can re-purchase multiple ads on the levels that you are currently on. This is not an exact science not all leads sign-up.
Following the prescribed system, people will be able to join and work their way through to success and gain confidence in themselves to prospect and build their team. We have additional products were mentioned at the beginning, and they are provided by 3rd party companies who have large ties with major hotels, Credit Repair Gold and Silver and so on. I also created a program that when the company makes a sale a portion of that goes back to Veterans, Homeless, Schools and Seniors in the form of a care package.
This way we are able to help people who are really in need. For example when an affiliate promotes a product and makes a sale, the affiliate earns a commission and the company is able to put together a care package together and give it to a school. The amounts that we give back go from $50 to $500 from each sale. I have been working on this program for a while and I am excited to share it with you all. Please contact me via message or click on this link to learn more.
"Possessing a team of like-minded people is one of the keys to success and is essential in any business. The results you achieve will be directly related who you surround yourself with. You may be in business for yourself, but you cannot do it by yourself, you need a team"
---
No comments yet
---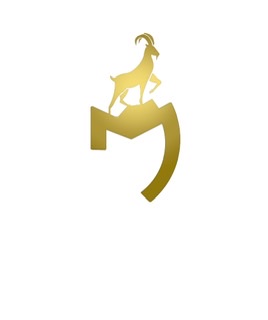 Member Ad
MOST POWERFUL SYSTEM!!
Become a MEMBER for ONLY 9.95/monthTOP QUALITY HEALTH PRODUCTSUp to 90% OFF Retail!More Products Coming!
---
Support
Privacy Policy
Affiliate Terms
Terms of Use
Testimonials