Cool Trick To Turn Some No's Into Yes - You May Not Believe What It Is
If you've been involved in network marketing for a long time, then you are fully aware of how many different ways a prospect can say "No".
No matter how much you try, it's always a "No".
So today, I want to share with you a little trick, that many may not even have thought to try, that can turn quite a bit of "No's" into a quick "Yes".
It's Mostly A Mental Game
Believe it or not, a person's response to your presentation, is based off of a feeling they get from you.
If they are not getting excited from seeing the presentation, they are liable to have made their mind up about joining very early on.
As a matter of fact, most people do make up their minds if they are joining or not, before you even get close to asking them if they are wanting to join.
So if you can grasp this reality, then you can actually give yourself more leverage and power to your prospecting.
You can be much faster with prospects, and make more time for the interested few.
The "No" Excuses
As you know, the "No" comes in many excuses and objections.
"I don't have the money"
"I am not a salesman"
"I wouldn't be good at this"
"I don't have the time"
etc, etc
So now that we know why they are using objections, we can use the little trick mentioned in the title, that can actually turn some of those excuses into....
signups!
How To Change Their Minds
Since we know their excuse or objection is a "No", we can always pretend that we don't realize that, and take their excuse as a real one.
So when someone gives the "I wouldn't be good at this", simply agree with them. Say "Yea, you probably wouldn't".
This flip of response, is not what they were expecting.
They were expecting you to tell them "No, no, you'll be awesome at it".
But you didn't.
You actually told them, you don't think they will be that good.
And this little trick, will get people saying "Well hold on a second, why do you think I wouldn't be any good? What does that mean?"
Go on and explain, "Well you said you wouldn't, so I assume you weren't skilled enough and realized it".
This will get some ready to prove you wrong, so be aware when this works for you.
Why It Works
No one likes to be thought of as not good enough.
No one likes to be thought of, as a "can't get it done" person.
By attacking their character, or better yet, agreeing with them when they attack their own character, you can get a percentage of people to flip from "No" to "I'll prove you wrong".
The worst thing you can do, is beg and plead with someone not interested.
Keep in mind, begging them turns them off.
Having them believe you are turned off by them, makes them become the begging.
If they get mad about you agreeing with them, and walk away from the deal...
You are where you were to begin with and lose nothing.
I Am Not A Salesman
Another example, is this objection.
When you hear it, play it in the same manner as the one above.
"Well I am not a salesman"... "I understand, being a salesman takes a lot of work, so perhaps it's not for you".
Now you either turn their "No" into a "No", or you get them flipped to the defense and have them show you that you don't know what you are talking about.
Heck, some may try to our sponsor you and possibly even do it, but that's a good thing, right?
Try The Reverse
So now you got the idea of how to handle objections when people try to use the ones that put themselves down.
Just agree, or explain it may be to tough for them.
You will see a few of these type prospects change their minds, even if it is to prove you wrong.
Depending on the personality of the individual you are dealing with, will determine if they are going to stay a "No" or flip to a "Yes".
Did This Help?
If you got some value from this business announcement, please leave me a comment below.
If you've ever used this approach to prospecting, share your results from it in the comments.
Also, be sure to send me over a connection request, I will be sure to accept it!
P.S Want me to place new people under you in a downline? Take this free tour here and I will build a team of customers and business partners you can call your own if you wish!
---
---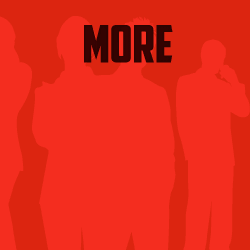 Member Ad
SOR FITNESS
We are an online personal training service that design training programmes and meal plans just for you and guarantee to get you results
---
Support
Privacy Policy
Affiliate Terms
Terms of Use
Testimonials