JOIN ZINZINO - THE WELLNESS REVOLUTION THAT IS SWEEPING THE GLOBE!
Our results show that 95% of population is in danger of imbalance of Omega-6 and Omega-3, low levels of Omega-3, inadequate polyphenols in our diet, or low levels of Vitamin D3. Science recommends you have a 3:1 ratio between essential fatty acids Omega-6 and Omega-3. Political recommendations indicate the same ratio 4:1 or lower (The World Health Organization) or 5:1 or lower (Nordic Council of Ministers).
RATIO 25:1 – IS WHERE YOU PROBABLY ARE. People who don't take an Omega-3 supplement are out of balance with 25:1 ratio. Shockingly, even people who take inefficient or fake Omega-3 supplement have an average RATIO16:1. Science recommends you have a 3:1 ratio between essential fatty acids Omega-6 and Omega-3. And that is WHERE YOU WANT TO BE.
How would You know what is Your Omega-6 and Omega-3 ratio? Zinzino provides a simple, easy test that measures your level of Omega-3, and the critical ratio between your Omega-6 and Omega-3 fatty acid intake.
As of May 2021, independent laboratory VITAS conducted almost 500,000 tests from persons all over the world. BEFORE TESTS - Only 1% have a ratio of 3:1 in North-America; 16% of those who do take or take inefficient omega-3 supplements have an average balance of 16:1; 83% do not take an Omega-3 supplement and have an average ratio 25:1. AFTER TESTS - 95% of those taking Zinzino Balance products for 120 days have a ratio of near 3:1. Do you want to check what is Your level of Omega-6 and Omega-3 ratio, please check how You could do it. We will also show You how to take BalanceOil to restore the right equilibrium in Your body.
BalanceOil contains the highest quality fish oil that is derived from small pelagic fish, such as sardines, anchovies and mackerel. BalanceOil Vegan comes from the marine micro algae Schizochytrium sp. that is rich in the Omega-3 fatty acids EPA and DHA. BalanceOil contains a special cold-pressed, extra virgin pre-harvest oil from Spanish, GMO free, picual olives. It is rich in Omega-9, but is specially selected for its very high content of polyphenols.
OIL FROM WILD FISH OIL AND ALGAE combined with POLYPHENOLS FROM OLIVES makes a secret why ZINZINO is so effective in restoring the Omega-6 – Omega-3 balance – the foundation of healthy living and improved strength of immune system.
Apart from improving Your health, You can also improve Your finances by building a second income with the following ten benefits: 1. Work from home; 2. Start part-time; 3. Choose the people You work with; 4. Create residual income; 5. Travel to exotic locations; 6. Qualify for a car bonus; 7. Create financial freedom; 8. Help others create financial security; 9. Bring health & wellness to the world; 10. Support the less fortunate through the Zinzino Foundation.  I am so proud to work with Zinzino, a company listed on NASDAQ OMX First North Member, a member of Direct Selling Association, which is expanding around the world and has double digit sales growth. All of these guarantee strong financial foundation.
You want more: check us on https://www.zinzino.com/2008734171 or let me get in touch with You: https://tryzinzino.com/2008734171/balanceoil/EN/English/ .
---
---
No comments yet
---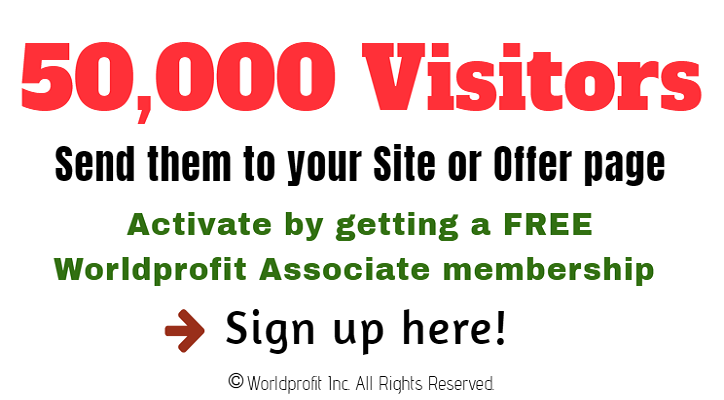 Member Ad
Automated DFY Affiliate Sites
New Web Based Software That Creates FULLY AUTOMATED "100% Done For You" CRYPTOCURRENCY Affiliate Sites!! Make Unlimited Bitcoin, Ethereum, Tron or whatever cryptocurrency affiliate sites You like:)
---
Support
Privacy Policy
Affiliate Terms
Terms of Use
Testimonials