Leocoin business opportunity
I would like to introduce the company LEO and its ecosystem. LEO=Learn Earn Own. The company was founded in 2012 by Dan Andersson, it is an e-learning company. For the little story, in 2013 the company Bitcoin came to see them to accept payment in Bitcoin and they saw their business figure increase. They then created in 2014 their crypto-currency,Leocoin. At the begining the leocoin value was 0,07$, today the value is at 1,15$ and the goal is to reach 100$ in 2018. To achieve this goal the company has been based on success Of the Bitcoin, it is a currency that is public, that can be traded, and exchanged. And LEO has also set up network marketing so that the value of the leocoin increases. The company was approved by many DSA like DSA UK - DSA Canada - DSA Pakistan - DSA Sweden. When you want to become a LEO member, you buy a e-learning pack, you will have access to unlimited trainings during a certain time.
1st pack-1month trainings-125BP/RP-80 leocoins as gift for 150£ you're at Bronze rank
2nd pack-4months trainings-500BP/RP-320leocoins,600£ you're at Silver rank
3rd pack-1year trainings-1250BP/RP-960leocoins, 1500£ you're at Gold rank
This is for the passive income, you have your leocoin and you let the value grow or you can be a active member and earn money. LEO have four compensations plans for the network marketing.
10% on the person you sponsor according to the training package that the person buys. 1st pack / 125BP = 12.5 £ / 2nd 500BP = 50 £ / 3rd 1250BP = 125 £
Binary system, 10% on low team, paid by the week according to the number of BP of the week. Ex: during the week, your weak team sponsor a Bronze, a Silver and a GOLD = 1875BP -> 10% = 187.5£
Reverse Matching when you're silver (500BP in each team) , you get paid on your sponsors on 7 levels up. Imagine you buy the 2nd pack, without sponsoring, you get paid.
Matching Bonus , you get paid 30% on 10levels downline.
LEO is also a company that evolves in markets such as travel and crowfounding.
Algorithme of Leocoin : 28,800/day - 10.512000/year - Already 90,004,491 leocoin mined because of pre-mining - And the max Leocoin that can be created is 1,000,000,000
There will be about 97,000,000 leocoin at the end of 2017
We are 300,000 members, LEO want to reach 1 million members, and they also want that every members have 500leocoins minimum.
1 million x 500 = 500,000,000
The demand is better than the offer, so the value grow.
Contact me : 0832527125
---
---
No comments yet
---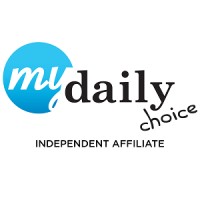 ---
Support
Privacy Policy
Affiliate Terms
Terms of Use
Testimonials