You have tried the rest, now time to get the best
Here are just a few reasons why I joined this company; I see people joining MDC to improve their health and of course create a business to make money. What's better than being healthy and making some money? I have research and inquired about the hemp business and why it's going to be a billion dollar business by 2022. Any business you create there is a cost, yes you can get in for free but really is anything free? No. There is a cost but the cost is minimal and you're already building your business. Another reason why I bought into the business are the products. There are okay, good, better however I believe this company has the best and that being my opinion and as soon as you partake you will feel the same if not better. Here are a few reason as why I choose this business. 1-Marketing System is already " Done For You". 2-The company is always evolving with new and improved innovative products. Where else could you have a global business for a minimal cost? 3-As well being part of emerging, booming multi-billion dollar Industry? No where.
When one go's into sales you are paid a commission. What is the average commissions today? 20%, 25% I have no clue. 4-With MDC you are paid an 85% commission! what? That's crazy isn't it but aren't you worth that? We know your day job doesn't do that and I'm sure you feel you're on the wheel going round and round. You know wash, rinse, and repeat. No one encourages you to quit your job unless you hit the million dollar lottery. While working your 40-60 hour job you can and will start your own home based business. Supplement your income while you get that weekly paycheck and paying off your debt. We all want to be independent and do what we really want to do, work for ourselves, spend more time with our family. My Grandfather always said "You don't make money by working for someone else". Are you ready? Are you nervous? Are you scared? I'm all the above but I know I can and will succeed. So I invite you to reach out to me and explore this exciting opportunity to work together and of course make money.
- Build A Home Based Business
---
No comments yet
---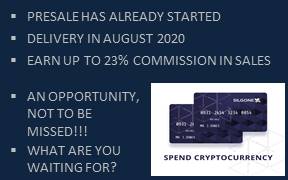 ---
Support
Privacy Policy
Affiliate Terms
Terms of Use
Testimonials