What do you do when leaders of top companies start going over to another?
Does it make you wonder what's going on when leaders from some of the most well known network marketing companies converge on one?
Probably the worst thing that can happen to a network marketing company is when the government claims that you are an illegal pyramid scheme and closes you down. Tens of thousands are left holding the bag wondering what to do now. Many who may have come to mlmgateway
Here we are in June 2021 with a new generation marketing company, a social benefits company, that is not just marketing products with a compensation plan so it can be called a network marketing company but one with products that actually work and has as its mission the eradication of childhood malnutrition.
Alovea, the for profit company that came out of the purchasing of the network marketing company, Evolv, by 2 not for profit companies, Nations Changers, in South Korea, and MannaRelief, in Dallas TX, to start the first of its kind social entrepreneur 3.0 business. Because of its business model of buy 1 nourish 2 experts from around the world are being drawn to it. Researchers, who are developing world changing nutritional products, are donating the science of their products so it will impact the worlds most medically fragile children more quickly. To make that happen the concept of Social Business 3.0, building teams of teams and compensating them, takes networking to a whole new level.
This brings us to June 2021. Top leaders and the world renown nutritional expert from a network marketing company that was shut down by the government has found the world class products of Alovea. In just 3 weeks thousands of network marketers have learned how the products of their previous company are being merged into the already life giving products of Alovea and are now top leaders at Alovea.
In the last 2 months top networkers in Denmark have found Alovea and are quickly becoming top leaders there. One of their contacts is a top earner in another company, has experienced the products, and is ready to leave and bring his team.
Who would have thought that plant based nutrients God designed to provide the structure and function of every cell in our body, for defense and cellular regeneration, for hormonal balance, clean energy, etc. would show up just in time when the world is threatened with mutating viruses, side effects of shots, not to mention the ever increasing lack of wellness, the number of children dying of malnutrition and the number of children rescued from the sex trafficking industry this has to be an answer, His provision, to a world out of control.
I invite you to the come see the incredible products and rewards, as have thousands in the last 2 months, that come from improving the quality of life to people all over the world. http://ltl.is/k4dfmq5.
---
---
No comments yet
---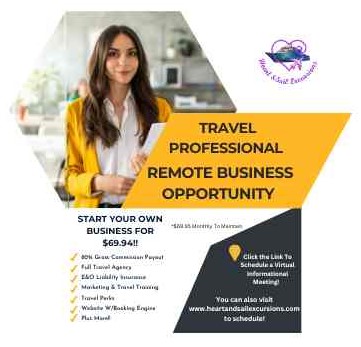 Member Ad
Let's Learn About "AI"Together
Digital mentors is going to show us how to use seven steps to become a course creator in the digital age, leveraging cutting edge software, and AI to build your team and get paid for it tonigh 7PM CT.
---
Support
Privacy Policy
Affiliate Terms
Terms of Use
Testimonials