You Can Bowl and Make Money, Introducing The Wunderball
SKILLS =$$$$ PART III
Make money and lose weight.
Lose weight, get paid.
Wouldn't you like to make money while losing weight?
Those marketing pitches have sold a bunch of weight loss products over the years, but how were losing weight and making money directly related? They weren't. You could lose weight, or you could make money, or you could do both, or you could do neither by joining a company that sold weight loss products.


"But how do you break through someone's hard Candy Shell?"
You get their attention with a phrase to arouse their self interest and curiosity that though it may accurate, could also be extremely misleading and highly manipulative.
Notice how none of those lines say:
Make money to lose weight

Get paid for losing weight

Make x amount of $'s for every pound you lose.
Because you only get paid when someone else buys the product that you're also using to lose weight, whether you need to lose weight or you don't. And most people won't lose weight by only taking a miracle weight loss product. You have to follow a comprehensive program of exercise and a sensible eating plan which is usually included with the promo material which is vital for success. But I will say that many weight loss products can help. Touting them as the end-all-be-all to healthy body weight is not only disingenuous, it's immoral.
I mentioned bowling as just a random thing but I want to make a point.
How many people Bowl?
How often do they Bowl?
How many own bowling shoes?
How many have ever bought a bowling ball?
Is the bowling ball manufacturing and marketing business a viable and profitable venture? It must be, because they still have bowling alleys that are bustling on weekends.


Hypothetically, could you Network Market bowling balls?
The answer is yes because you can Network Market anything. All you really need is a product, a shipping method and the software to track and pay distributors. THAT IS PRETTY MUCH IT!
SOOO...
Let's say you have the latest greatest innovation in bowling ball technology whereby some magical secret proprietary process you have demonstrated that this ball can increase bowling scores by an average of 60 points**.
(**Over a 2 month month period 100 bowlers of varying abilities were given the Wunderball Platinum and bowled 3 games 3 nights a week. Your results may vary depending on frequency and dedication to the sport of bowling.)
Who would that excite? Do you think you could entice enough bowling enthusiasts to introduce the Wunderball to the consumer marketplace?
Put enough of a payout in a 7 level compensation plan and hype bowling as a good clean family recreational activity and you might be able to sell literally tons of balls. If you incentivize it properly.
Now could some people make money?
Breakthrough bowling technology!
Get some guys on the pro bowling tour to test it and give it their endorsement by paying them with top positions in the organizational structure at the top of the pay plan…
I could go on... but this is how new MLM companies with new niche products in highly stabilized markets sell a bowling ball for 3- 5 times the average price of about $100 for a decent ball. It could take the basic MLM compensation structure and apply to an assortment of packs and then tie those to a big ticket type of recruitment scheme.
You just need a catchy pitch like the one I used to get you here.
Do you like to bowl?

Do you like making money?

Well I've got great news for you! You can turn your passion for bowling into a lucrative business.
Step 1:
You enroll in Wunderball Inc. for a modest administration fee to participate in the compensation plan, $29.99. This allows you to recruit others into the opportunity.
Step 2:
Pick your plan .... based on how fast you want to go.


Plan A- The Novice Associate
Buy any combination of individual balls that total $2000 cumulatively. Once you have done this you are now "qualified" for all 6 of the bonuses that Wunderball Inc. pays. You can take as long as you need to do this.
Or…. Now watch this carefully!


Plan B: Turbo Tour Pro
Buy any Insta-pack"" of Wunderballs for immediate qualification from day 1!
It works like this:
In order to qualify for every bonus structure that Wunderball Inc. offers, you may purchase a combo pack of 3 Wunderball Platinums @ ($500 each) or 5 Wunderball Golds@ ($300 each) and you are now "lifetime qualified" in the Premier 7 Level Tiered Bonus program. Only one of 6 ways to earn!
That is an upfront investment of a measly $1500 vs. $2000 you would need if you buy them individually, and you can start earning commissions right away.
Otherwise all commissions will roll past you until you are qualified with your $2000 worth of cumulative orders.
It's all cleverly crafted to get people to "buy in" so they won't lose any money in the pay plan, but there is also a very calculated reason for the company to offer this and it is never for the benefit of an inexperienced marketer.
Did I forget to mention you have to sponsor a minimum of 4 associates on your first level to earn on any down-line orders beyond your first level? Well you do.
This is how a lot of money in plans roll up past the people who don't do the minimums. Those big bonus checks people like to flash are because of something known as compression and roll-up.
(It's the hoops, that is always how these types of companies get around paying out bonuses in their inflated hypothetical examples. It's called breakage and every company uses it or they would go bankrupt.)
Plus the retail markup is a whopping 30%.
So you just need to find 3 to 5 bowlers who will beg you to sell them this magical ball. You just pocketed $450 bucks!


It's really a no-brainer.
What is $1500 against the potential return of almost $3 million



How does that work?
Well it's pretty easy, you enroll 4 people who want to make a pile of money and become an expert or even just a better bowler, Bring their family together blah blah blah...
Here's how simple it is.
Step 3:
You find "just" 4 people who have $1500 and a big dream who Want to:
Quit their J-O-B… JUST OVER BROKE!
Buy a chalet on the Riviera or anywhere else...
Become a missionary to Bora Bora...
Etc.
Each new recruit pays you $250 and you can sponsor as many as you want so there is not limit to how many of those $250 bonuses you can earn.
But If you just bring on 4 Turbo Pros in your first 60 days you get a Quick Start Hyperdrive Bonus (QSHDB!) of $1000!
So let's calculate your out of pocket and your profits.
$1500 initial investment.
3 Platinums sold @ $650 each=$1950.
That is a $450 retail profit!
$250 × 4 Team promoters enrolled= $1000
$1000HDB
For a grand total of $2450 pure profit from retail and recruiting commissions


In less than 60 days in business!
You have made a profit of over 150% from your $1500 investment. You can't get a return like that anywhere in 60 days unless you take up a career in loan sharking!
Don't laugh!
This has all been done before numerous times, just not with bowling balls! Not Yet!
And it is currently being done in many recruiting based network marketing companies right now!
But now it gets even more exciting! This is where the power of geometric growth coupled with our new and revolutionary 7 level dynamic accelerator really cranks up your earning "potential"....
See the language that is used? it is couched in terms like "potential" because it never happens and history and genealogy records prove it.
But back to the illusionary example…


Results Results Results
So based on every promoter doing "only the minimum"-
Buying a $1500 pack and sponsoring only 4, here Is what is directly paid to YOU!



Who do we make the check out to?
4 on level 1 $6,000 CV@ 1% = $60 that's on top of the $2000 you've already earned
16 on level 2 $24,000CV @ 3%=$720
64 on level 3 $96,000CV @ 3%=$2880
256 on level 4 $384,000CV @ 3%=$11520
1024 on level 5 $1.5million@ 3%= $46080
4096 on level 6 $6 million@ 5%=$307200
16384 on level 7 $24.5 million @ 10%=$ 2.5 Million
(CV- commissionable volume)
For a Grand total $2.87 Million!
I fell for this when I young and naive thinking who wouldn't want to do this? It's simple math I learned in the second grade. You can probably tell that I've slightly changed my perspective.
But that is not all, after you jump through a matrix of mind bending, and sometimes impossible requirements for the average person, they dangle this carrot in your face.
To continue the residual aspect as your organization progresses you can reap the rewards on a limited basis through the unending depth of your downline.
Then 1% through Infinity when you advance to the rank of a Galactic supreme director and above through 3 star Diamond!
Plus an additional 2% through INFINITY when you hit 4 star Diamond …. Etc.
Company profit sharing, incentive trips for recruiting blitzes, watches or other jewelry luggage are standard enticements.
This thing has a shelf life of usually not more than a few years and they are filled with opportunists who are great recruiting types with questionable ethics. Many know this won't last, but they promote the hell out of it anyway because they also know there will always be a new one to take its place.
Now what happens as sales start to trail off?
(Because nobody needs to buy a bowling ball ever again with this super pin-crusher at the ready….)
They introduce a new improved version that their R&D has been working on for the last 2 years. They do this to boost their lagging sales after the bowling market is saturated and Ebay is glutted with $500 Wunderballs going for 30 bucks apiece. Because a bowling ball has to be fitted for an individual by weight and finger hole size.
So the next phase is to add more stuff like shoes, gloves, and shirts, or anything bowling related that can be done to shore up decreasing revenues because everybody in network marketing has heard of the Wunderball by now.


"Wunderball!!?? They are TOAST!"
So they get a cheap vitamin source and market that as a repeat consumable addition to the line to add sales volume and keep the top earners happy and promoting overpriced bowling crap to their loyal stupid downlines.
Eventually the whole thing crashes like a poorly built house of cards. Over the last 50 odd years or so there have been literally thousands of MLM companies all promising untold riches to the few wise enough to see the potential of this
great...

revolutionary...

breakthrough…

pick your own superlative.
What was the result? A lot of shattered dreams, bank accounts, friendships, and in some cases even marriages, all for the promise of an easy and simple home-based business opportunity.
Even the people who successfully managed to earn income did not always avoid the downside. They never made a lasting residual income, because the company folded and the price they paid in ruined relationships, if you asked them, was not worth even the all the money they made. It's not that I'm down on network marketing….
I'm 100% against garbage programs that l see flooding the industry right now due to the internet.
Good companies with ethical distributors and genuine leaders who will tell the truth, and fairly priced value based products are rare. They are being pushed out by the companies and schemes that shout the loudest and manipulate the uneducated better than the rest.
If you are wanting a genuine leveraged asset income opportunity you can be proud to associate yourself with, that has been around for 25 years and has paid every month on the position I built to well over $50 Million in sales volume for the over the last 24, I would love the chance to tell you my experience with what is one of the few legitimate stable companies in this sometimes crazy or silly but never dull industry.
Maybe I can separate the truth from the overstated hype and tell you what the real risks and rewards can be. Odd are that over 90% of you will give up and quit the company you are now promoting, or that company will quit on you, ( Go out of business.)
Just send me a connection request and let's have a real business discussion.
Copyright © 2018 MJ Enterprises
All rights reserved. The content contained herein is the sole intellectual property of MJ Enterprises
---
No comments yet
---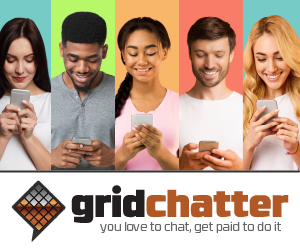 Member Ad
Webtalk
Promote your business on webtalk yes, it's free! Get paid to socialise https://join.webtalk.co/6931309
---
Support
Privacy Policy
Affiliate Terms
Terms of Use
Testimonials