Let Me Build You A Giant Downline, That Pays You
Seriously?
Maybe you have seen my ad I run often here on MLM Gateway about building a downline for you.
Many members on here, have replied to the ad, and now have downlines growing.
But I wanted to make a business announcement, that explains in detail what this is about and how it works.
But most of all, what it can do for your business and income.
First, You Take A Free Tour
First step in me building you a downline, is to take a short, free tour that locks you in a spot.
Almost like joining, but you are not allowed to receive income from the sales and volume from the reorders.
But, it lets you watch and see what will happen for you if you did upgrade and become a paid affiliate.
This of course, is how myself, my team members, and maybe even you one day, get more and more people involved and make money.
Second, I Begin Building Your Personal Downline
Once you take the tour, anyone thereafter will be placed below you.
However, if that person upgrades before you do, they may get above you if you take too long to make a decision.
Once a person takes the tour after you, and then upgrades, you have til the cutoff date to make a decision.
If you pass it up, that person and all the others who joined after you, will go above you and you will lose out on their volume for good.
But, if you make the smart choice to upgrade to affiliate, then when the deadline hits, they are your downline.
But, It Keeps Growing
Because of this deadline, and the leapfrog, we see several people each week join the team.
Once you have become a paid affiliate, all people who join through my downline builder, are your downline too.
You can receive commissions from the volume they generate.
Never does the volume flush, so you can sit on it and build a powerful team before you ever start promoting it.
I'll continue to add new people into your downline, every week, so your team begins to grow by leaps and bounds.
And this is just the beginning.
How I Build The Downline For You
As you already know, the online system we use to close sales is working amazingly.
So it will be working for you as well if you promote it.
But here is how I will continue to add new people into your downline, well after you decide to be a paid affiliate:
My Blog - I have one of the top ranked MLM blogs in the world. Expect new people coming in from there.
Videos - I will continue to release new videos both on the company and it's products, and MLM training.
Articles - Writing articles like this, will pull in a few people every month. I'll continue writing them to build you a massive downline.
Craigslist - I have a template for an ad that pulls in new leads and affiliates fast on craigslist. No having to try and close them, I let the system do the work. You'll get a lot of team members from my advertising budget.
Solo Ads - Just to keep new faces in the tour, I run solos from time to time and usually pull some affiliates from the larger ones. I will be happy to share where to run a solo if you are on the team.
Social Media - I work a lot on social media, meeting new people to join the team. Expect to see team members in your own team I find on all types of social media.
Prospecting - I even talk to people I meet and know in my local area. I just recently brought in a veterinarian who is exploding in volume sales. Expect to see a portion of what he offers to the team too.
Your Downline Grows
If you do take the free tour below, I believe you will see the following things as a great benefit:
Our System - you will get to see first hand how our online system can close new affiliates and place people into your downline. Best part is, you too will have the same exact system to use to close your own leads and make even more money.
Our Products - We are promoting one of the best selling products in America right now, and yet anyone from around the world can participate in it. We are in nearly every country, but the sales in the USA will also go under anyone who is not in the USA, because they are on the team. Our products are very easily to sell when you combine the system, and the demand for them.
Our Marketing Tools - We have very modern landing pages that get high conversions of opt-ins. You'll see one of them when you take the free tour. This page will also be available for you to use when you become a paid affiliate.
As your downline continues to grow, you just need to sit back and let it be. When you upgrade to affiliate, this downline will still continue to grow, regardless if you promote or not.
Just take the free tour below and let the system prove to you that this is your time to finally make a decent income in the network marketing industry.
P.S
---
No comments yet
---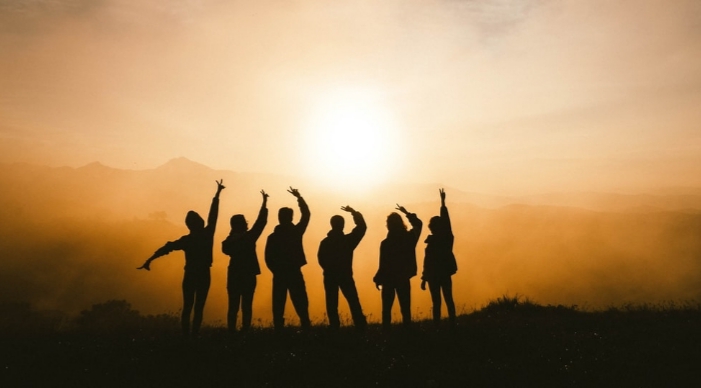 ---
Support
Privacy Policy
Affiliate Terms
Terms of Use
Testimonials