Pre Launch Starts Sept 3rd - Looking for Leaders for Tava Lifestyle
HAVE YOU EVER MET SOMEONE THAT HAS BENEFITED FROM PERFECT TIMING?
Have you ever been left feeling that if given the same information and the same opportunity; you may have benefited in the same way?
Today is your day. A massive movement is about to land on the direct sales industry and it will change YOUR LIFE and YOUR STYLE.
Now is the time to position yourself ahead of the wave. Our company and leadership consist of some of the most successful people in the industry with over 100 years of combined experience.
This is a company that will allow you to be yourself while using your gifts and talents to earn the income you have always wanted.
By acting now and securing your spot, you put yourself in position for success. Now is the time to lock your spot for $49.99 and change YOUR LIFE and YOUR STYLE on your terms.
Timing is critical and your future can be altered forever. Pre:aunch Starts Sept 3, 2019
KAI Detox Tea is designed to gently and effectively cleanse your body of everyday impurities and allow you to feel your best self. Infused with Cassia Angustifolia, Carica Papaya Extract, Matricaria Chamomilla extract and Soluble Fiber Dextrin, KAI Detox Tea is designed to promote weight loss and increase your energy.
KAI Detox Tea also containts Cassia Angustifolia (Senna), which comes from the Cassia plant. Senna stimulates colon activity to help promote waste elimination while the Carica Papaya Extract is well-known for its antibacterial, anti-inflammatory, and immune-stimulating properties.
KAI Detox Tea may also help to flush fatty acids out of the body, which in turn may help lower LDL (bad cholesterol).
Valé30 is a liquid extract, it may be a better choice for those with busy lifestyles or digestive concerns. Not only is Valé30 a potent source of Vitamin A; its unique antioxidant blend of Coenzyme Q10, Lycopene, Green tea extract, Lutein, Carnosine, Inositol, and Resveratrol may provide antioxidant protection and support the body's energy production.
Valé30 also contains your daily dose of glucosamine to preserve joint health, and provides 95% of your daily recommended intake of Vitamin D3. And if that's not enough, Valé30 is also packed with vitamins B1, B12 and B6.
Valé30 results in higher bioavailability, thus allowing more of Valé30's vital ingredients to assimilate quickly and efficiently.
Vida+ Energy Capsules Keep your energy running high. Our unique combination of amino acids, probiotics, enzymes, vitamins, and minerals support energy production and work on a cellular level to increase your energy. Vida+ capsules are high in important B vitamins (B1, B2, B3, B5, B6 and B12) and also contain branched-chain amino acid.
Vida + is also high in minerals such as chromium and selenium, which may also increase muscle growth and help regulate your metabolism. For an added energy boost; Vida+ Capsules contain green coffee bean extract, green tea, and guarana. Green coffee bean extract is high in chlorogenic acid, which is believed to have weight loss effects while Guarana helps to maintain focusand mental energy.
Vida+ Capsules also contain CoQ10, the nutrient that your body's cells require to produce energy, and kelp, a natural source of iodine, an essential component in thyroid hormone productio

Message me for more information
---
---
No comments yet
---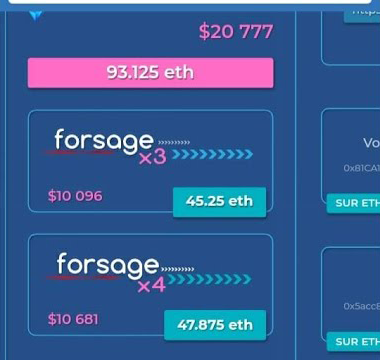 ---
Support
Privacy Policy
Affiliate Terms
Terms of Use
Testimonials