You've seen a doodle video right?
I use Doodle Videos to promote my businesses. I found out about some great online software, which made it simple and easy to create my own videos. I love being creative and thought it would this would be much easier than trying to commission someone to do them for me.
I loved making them so much that I had visions of creating videos for other people ☺ However, my own business is growing so rapidly that I don't have time to worry about videos for other people.
So lots of people have asked me about what software I use, and if it was hard to do, so I decided to share the info with you all.
Firstly it is extremely easy, and there are masses of tutorials if you don't know how to do something. You get lots of great props, but you can also upload any image and set the draw path, and the hand will draw it in the way you have designed it. And you can choose from multiple hand styles, or no hand at all. You also have the choice to draw it on a whiteboard or a blackboard.
So the software is called Doodly and I have been using it for a couple of months now. It is easy to use (really it is), requires ZERO design or tech skills. It's a desktop software so you can download it right to your computer and use it at home, and as I said earlier, it includes a ton of pre-done images that you can use to create your own video. Doodly can help you create professional, eye catching, high converting doodle animation videos in minutes!
Click Here to go to the page where you can order it. If you go half way down the page, there is a demo which is easy to follow, shows how easy it really is to use, and doesn't hide anything.
One video I created has had just on 5,000 hits on my youtube channel, plus I have it on my website, facebook page and instagram etc. I have had people contacting me telling me it is fabulous, and asking to join my business! That has never happened to me in the past, and it appears that this type of eye catching video really can work.
So it is up to you, but if this interests you, Check It Out Now
Enjoy,
Vicki Leishman
P.S. Here is a link to the video I mentioned, if you want an example of what you can do: https://youtu.be/AkVGzIf8En0
---
---
No comments yet
---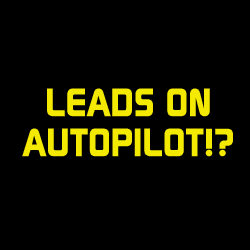 Member Ad
Get Paid To Browse
Join free & get paid $401.50 each year for your browsing data!
---
Support
Privacy Policy
Affiliate Terms
Terms of Use
Testimonials