3 Tips to Close Your MLM Prospects
Today, I would like to share three tips to close your MLM Prospects. These are helpful hints I have learned during the past 17-years in this great industry.
# 1 Always Ask for the Sale
First and foremost, you must ALWAYS ask for the sale when you are talking with your prospects. Here are two things you could say.
"Joe, it sounds like this would be a great fit for you. How about we take five minutes and set up your account and place your initial order?"
Or...
"Based off our conversation, Joe, I think the weight loss shake and pills would be the best products for you to try out. Which credit card would you like to use to place your order today?"
If you don't ask for the sale you will not get it. Even interested prospects will rarely just whip out their credit card and buy UNLESS you ask them to.
# 2 Tell Them What They Get By Joining
You should tell people WHY they should join your team today. In other words, how do they benefit from signing up today? Here is an example of what you could say.
"Joe, if you join our business today this is what you will get. First off, I will give you 100 free opportunity postcards that you can mail to your prospects. This is a great way to share the business with others. Next, I will give you two free shares in our next advertising CO-OP. This normally costs $100, but I am giving it to you today for free. From that CO-OP, you should receive 10 to 20 hot leads. You will also get our secret 63-page Getting Started Manual, which shares step-by-step instructions on how to get started right. You will also get instant access to our secret Facebook group and team training website, where you can meet other team members and get lots of helpful tips. Finally, you will get unlimited one-on-one support from me UNTIL you have sponsored your first five people. How does that sound?"
You don't have to use the exact same words that I do, but come up with something that works for you.
# 3 Use the Fear of Loss
People will do more to avoid the fear of loss than they will in hopes of gaining something. To give you an example, most people would drive to their friend's house, 100 miles away, to retrieve a $50 bill they left there on accident. However, that same person would rarely drive to the same house just because his friend offered him $50 to do so. Does that make sense? Fear of loss is very powerful.
When it comes to your prospect, you have to get in their head and figure out their hot button. This is what I normally say to my prospects.
"Joe, I have two people I signed up over the past few days. If you join today, I will put those two people on your team, which will guarantee you a check. If you don't sign up today, I will give them to someone else. Joe, do you want the guaranteed check or do you want me to give those two people to someone else?"
This works very well for me. I only use this because I am a good recruiter and I can offer most people that. If you don't have that luxury, figure out what your prospect LOSES by not joining today, and focus on that instead.
Final Thoughts
There you have it folks. These are three tips to close your MLM prospects. None of this is rocket science. Take your time, work on your skills and master the closing process. You never need to use hype or pressure, but you do need some basic skills on how to close your prospects.
What are your thoughts? What are your best closing tips? Leave a comment below to let me know what you think.
Chuck Holmes lives in Florida with his wife, Rachel. He is an author, blogger, treasure hunter and network marketer.
---
---
No comments yet
---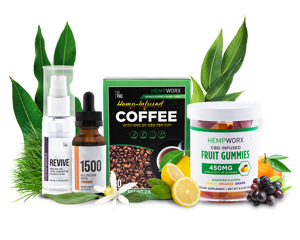 Member Ad
FREE Facebook Groups List!
Are You Using Facebook Groups to post your product or services?Then you know how the process of building a list is long and boring.We are SHARING OUR LIST of over 120 Facebook Groups for FREE!
---
Support
Privacy Policy
Affiliate Terms
Terms of Use
Testimonials