Valentus Functional Vitality and Weight Management Beverages
Valentus is a new Company Launched July 2014. The CEO Dave Jordan was first introduced to Network marketing in 1994 he was very successful as a Distributor in various companies. When he decided to establish Valentus, he took into consideration how hard the people in the field worked and what was needed for them to make their Dreams come true. That is why the Valentus comp plan is so generous.
Valentus Compensation Plan
Valentus launched the ultimate compensation plan with a profit structure unparalleled by any pay plan in the direct marketing industry. Four top pay plan experts got together and equipped Valentus with 7 POWER BONUSES that can help you achieve the lifestyle of your dreams faster than was ever possible before.
1. Retail commissions 25%
2. Fast start bonus up to $100.00
3. Legacy coded bonus $100.00 unblocked to unlimited levels
4. Dual team commissions up to $100,000.00 per week
5. Dual team matching bonus seven generations starting at 25%
6. 1% global volume shared enrollment pool
7. Car bonus $400.00 to $3,000.00
The marketing is next to none , with 7 landing pages for the Independent Representative to use. The back office is not complicated and is very easy to maneuver in.
With the Prevail line of functional beverages, people all over the world are experiencing a new kind of health and vitality.
Formulated with purest natural ingredients from some of the most pristine locations on the planet, we pride ourselves not only on creating product that get results, but on creating products that are good for your body.
From our flagship product that many are calling the best energy product EVER, to our super-antioxidant Immune Boost, to Trim, our incredible new weight management drink, the Prevail line of products by Valentus is second to none.
Valentus has 4 100% natural products with NO GMO'S
PREVAIL SLIMROAST
HELPS CONTROL APPETITE TO LOSE WEIGHT
HELPS PROMOTE HEALTHY BRAIN FUNCTION
TASTES AMAZING!
PREVAIL ENERGY
WORKS IN MINUTES
BOOSTS ENERGY
LASTS FOR HOURS
PREVAIL IMMUNE BOOST
PACKED WITH ANTIOXIDANTS
SUPPORT IMMUNE HEALTH
VITAMINS AND MINERALS
PREVAIL TRIM
PROPRIETARY FORMULA
HEALTHY WEIGHT MANAGEMENT
ALL NATURAL
The Valentus Prevail line is safe for children.
check out my links below:
Then ask yourself a couple of questions
Who do you know that Drinks Coffee and would like to lose some weight?
Who do you know that drinks energy drinks?
Who do you know that takes an immune boost?
Who do you know that could use an extra income per month?
www.valentusmovie.com/bubble470147 www.myvalentus.com/bubble470147
---
No comments yet
---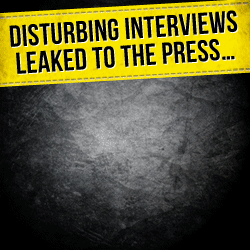 Member Ad
WIN BIG FOR LESS!
Would you like to get 80% to 90% OFF those items on your bucket listor bring in Record Sales for your unique and premium products?How about earning a Full-Time Income from anywhere in the world!
---
Support
Privacy Policy
Affiliate Terms
Terms of Use
Testimonials