This Opportunity Has What Everyone Wants & Needs!
Hello,
I have recently joined an amazing opportunity that combines the two things
that everybody wants and needs and that is "saving money & making money".
Now before I go any further let me list some some facts about the company
so you know they are the real deal:
Worldwide (in 141 countries)
A+ rating with the Better Business Bureau
16 years in business
Have already helped families save thousand a year on all their bills
Payed out millions in commissions to people referring others
Pays out commissions every week (never missed a payout)
Excellent support
As you can see this company is rock solid with the credentials to prove it
and in today's world with so many companies failing this one is still going
strong and growing more everyday and I'm so excited to share it with you.
Now the name of this company is Savings Highway Global and some of
you may have heard of them as they have been around for a long time now,
but if you haven't I am here to share with you the benefits of joining this
wonderful company & opportunity.
Here's a list of the benefits of joining SHG:
Save On Buying A New Car, A Used Car or Auto Services
Save On Insurance, Medical, Groceries, Dining,Entertainment,Travel & More...
Cashback When Shopping Online
Discounts On Gas,Legal Fees,Credit Repair
Stop Paying RETAIL and Get Huge Savings Like Employee Discounts
Refer Others & Get Paid Weekly
Take Advantage Of Our Cash Back Programs, Coupons, Daily Deals
Enjoy Awesome Deals like $100 Restaurant Gift Cards for $11
Corporate Hosts Conference Calls Every Week
You Will Enjoy Our Customer Program That Pays Great Rewards
Save Up To 75% on 1 Million Hotel Rooms,
Week long Condo Stay Start at $249
Average Families Can Save Up To $5,000 A Year!
Platinum Members Can Earn A Dream Vacation Worth $3,000 On Us!
Save Money On Things You NEED To Buy Or Were Going To Purchase Anyway
Our Infinity Coded Bonuses, Matrix and Fast Start Bonuses Are Great
We Offer SEVEN Amazing Savings Clubs Based On Gold or Platinum Levels
Compensation Plan Pays Up To 10 Different Ways
Platinum & Titanium Members Get A Free Marketing System
Well with all those great benefits joining SHG should be a no-brainer
however I can make it even easier for you cause when you join my team
you will get access to our team marketing funnel that was created
by a 6-figure earner absolutely free regardless of what level you join at.
Now there are 3 levels to join at and the higher the level the more benefits
and of course more commissions and keep in mind these prices are what you
actually pay for your membership,there are no up-sells and no extra cost to be
an affiliate.
Gold $20/Month
Platinum $100/Month
Titanium $199/Month
If you want to save money and make money and I know you do then I encourage
you to click the link below and check out my website to get the full details.
your partner in success,
Tony Kelly
724-699-3818
tkellymarketing@gmail.com
---
---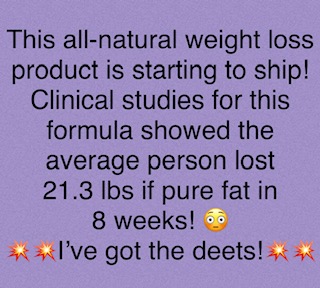 Member Ad
Real Time MLM Leads
Highest Converting MLM Leads Delivered in Real-Time. Talk to people who just expressed interest in a home based business!
---
Support
Privacy Policy
Affiliate Terms
Terms of Use
Testimonials