Snowed In At Little America
It still amazes me how well trucking works as a metaphor for an online marketing business.
Take today for instance.
I'm at Little America, WY. Look it up for fun. It's at exit 69 on the I-80.
It started to snow last night and I had to chain up at Evanston. Chaining (putting tire chains on) a big truck probably isn't the most fun you'll ever have, but it only takes me about 15 minutes to get them on, and another 10 to take them off.
The chains really help when there's lots of snow on the road, like there is now. In fact, there's so much snow that the highway patrol has closed the freeway.
Bummer.
But it does give me the chance to take a nap and roll out yet another cool email for you, my fellow entrepreneur.
Just like marketing online (or life for that matter) most of what happens when you're trucking is beyond your control. Stuff like the weather, detours, road closures, etc.
At times like this, all you can do is look around for something you can do to move yourself forward, even though it may seem like you're stuck.
For the trucking part, I notified everyone that has to know what's going on with my load and did some necessary paperwork.
For marketing, i'm reading about negotiation and writing this email to you.
No matter what happens, there's always something you can do.
I'll let you in on a little secret. Stuff like this will happen to you constantly as long as you're building a business online. The trick is to make the most of every situation and turn it into an opportunity.
That's how you keep moving forward while everyone else is standing still wondering what to do.
I have zero internet reception and this note will have to wait a while to be uploaded.
That's OK.
The important thing is that I used this unexpected break from my scheduled activities to keep moving forward.
Use your time wisely.
Keep looking for what you can do, even if you can't get it online right then and there.
When you get back online, login to your Online Marketing Command Center
at http://thenpn.com/at/65549 and upload the new stuff for your peeps.
They'll appreciate it, and marvel at your ability to keep the good stuff coming.
Remember to stop by and say Hi on our profile here on MLM Gateway.
We add a new video weekly, and we'd love to talk to you about your business and how you can
market more effectively online.
---
---
---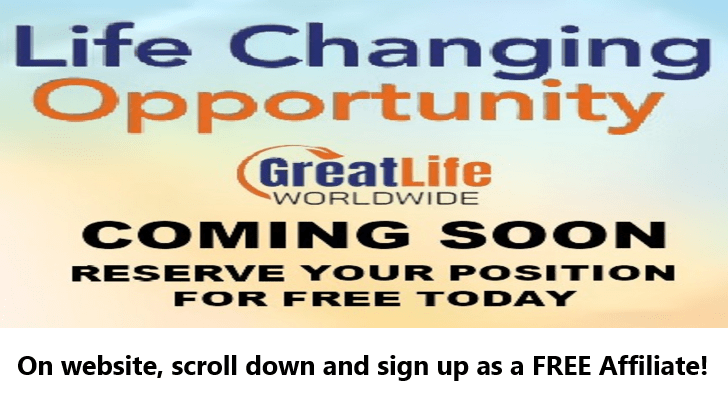 Member Ad
AFFILIATE MARKETERS WANTED
Looking for motivated people to join the fastest growing opportunity in the Health and Wellness niche. No recruiting, No monthly quotas to maintain your rank. Amazing compensation plan.LOCK IN NOW
---
Support
Privacy Policy
Affiliate Terms
Terms of Use
Testimonials