Helping people save time and money on their utility bills.
Utility Warehouse is a leading provider of essential household services:- energy, broadband, insurance and mobile sims. Our innovative pricing model and commitment to customer satisfaction has earned us a reputation as one of the most reliable and cost effective service providers on the market today. With Utility Warehouse, customers can enjoy the benefits of having all their bills managed in one place. Our easy-to-use online portal makes it simple to keep track of their spending and our 24/7 customer support team is always available to help with any questions or concerns they may have. Best of all, our comprehensive pricing means they can save money on their household bills without sacrificing quality or service. Customers can't wait to start enjoying the peace of mind that comes with a smarter simpler way of managing their household bills. There really is no better way. So this has been all about the benefits of becoming a Utility Warehouse customer.
Now let me draw you into the benefits of becoming a Utility Warehouse Partner. Partnering with Utility Warehouse can be a great opportunity for anyone looking to start or grow their business. You will be able to offer customers a range of reliable and affordable multi-utility services as mentioned previously. Not only will you be providing your customers with valuable services, but you will also be able to earn commission and bonuses for the sales you make. Furthermore, by joining the network of Utility Warehouse Partners, you will be able to tap into the resources, training and support that Utility Warehouse provides to its partners. By joining, you will also be able to participate in the rewards programme that gives cashback on bills and other insensitives. Utility Warehouse is a well established brand so you will have credibility and recognition in the market, which can help you attract more customers and grow your business. You will also have the flexibility to work on your own time and at your own pace. With Utility Warehouse, you will have a steady stream of income and also the opportunity for growth. Utility Warehouse has won multiple awards for customer service and best value for money, knowing this will give you the confidence to discuss our services with everyone you know. Find out more by pressing on the links below.
Opportunity presentation. https://uw.co.uk/earn
Join my team. https://uw.partners/karlah.dormer/partner/join
---
---
No comments yet
---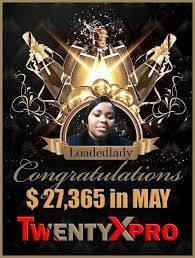 Member Ad
Subscriptions & Memberships
The World has gone to Subscriptions and Memberships.Not ONE of them gives me a FREE vacation every year for doing so. BUT, I KNOW OF A COMPANY THAT DOES.
---
Support
Privacy Policy
Affiliate Terms
Terms of Use
Testimonials