Top 10 Things All MLM Top Earners Do
Today, I want to share 10 things all MLM Top Earners do.
When you study successful people in the network marketing industry, you discover trends. Yes, every leader is different, but they all do similar things to move their business forward. I've studied many top earners over the past 16+ years, and these are the things most of them have in common.
# 1 They commit to ONE opportunity. Top earners aren't MLM Junkies. They do NOT bounce from company to company. They pick one company and stick with it for the long haul, through thick and thin. Most MLM Top Earners have been with their current company minimum five to ten years, if not longer than that.
# 2 They sponsor 100-500 people. Most top earners have personally sponsored about 100-500 people in their opportunity during their career. This sounds like a lot, but if you consider that they have been with one company for five to ten years, you will quickly discover that most top earners sponsor 2-4 new distributors every single month, consistently.
# 3 They lead by example. MLM Top Earners always lead by example. They lead from the front and inspire others by their own actions. They do the things they want their team members to do: retail, recruit and duplicate. They make new exposures every single day.
# 4 They focus on building depth. MLM Top Earners are masters at building depth. They always work at the deepest levels in their organization, with the newest most excited distributors. They work through the people they sponsor, and they understand that their best leaders almost always show up in depth. They understand that a deep organization is a stable organization.
# 5 They promote events. MLM Top Earners build their business from event to event. They attend every event and they promote events like their business success depends upon it. They understand that network marketing is an event driven business.
# 6 They think long-term. Successful distributors always think long term. Every decision they make is decided by the long-term effect it will have on their business. They know they are in it for the long-haul.
# 7 They believe. MLM Top Earners believe in themselves, their company, its products and the industry. To build their belief they use the products, educate themselves, work with a mentor, follow the system and attend all company events. They are 100% sold on those four things. They are confident, but not arrogant.
# 8 They are self-disciplined. MLM Top Earners are very disciplined with their time. They have good time management skills. Their business is a big priority for them so they set work hours and a work schedule. They work their business daily, even when they don't feel like it.
# 9 They are coachable. MLM Top Earners are very coachable. In most cases, they have been coachable from day one. They have a trusted mentor they seek guidance from. They humble themselves and listen to their mentor. Even though they make a great income, they realize they do not know it all. They seek knowledge and wisdom on a daily basis.
# 10 They use a system. All successful MLM distributors use a system. It might not be their company's or upline's system, but they have a system to generate leads, show the plan, and train new distributors. Their systems are simple, effective and duplicatable with their team.
Final Thoughts
There you have it folks. These are 10 things all MLM Top Earners do. What are your thoughts? Leave a comment below to let me know what you think. I look forward to hearing from you.
About the Author
Chuck Holmes has been involved in the industry since 2002. He is an author, blogger and network marketing professional. Learn more about his opportunity here.
---
---
---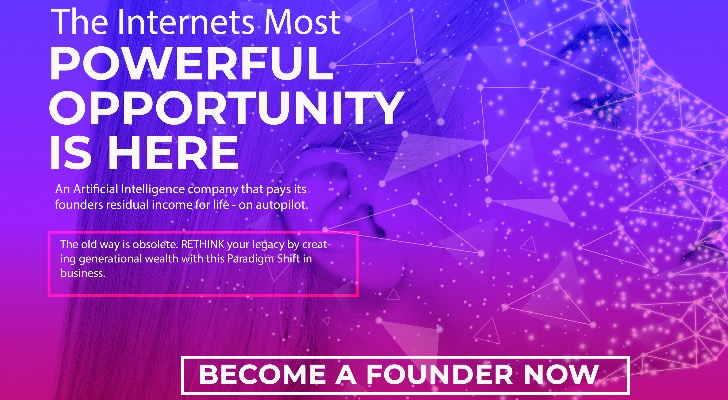 ---
Support
Privacy Policy
Affiliate Terms
Terms of Use
Testimonials