5 Ways To Generate Leads On MLM Gateway, That Work Well
Most likely you are here on MLM Gateway because you are needing some leads for your business?
What other place could you go to, that brings active MLM members, all to one place.
Now there are ups and downs with that, but if you follow a few tips that are laid out in this business announcement, you are sure to begin generating leads with MLM Gateway.
The Business Announcement
One thing is for sure, if you write a business announcement with the right formula and structure in place, you will get leads on MLM Gateway.
I have generated a lot of leads, many of which have converted into new team members, from simply using the business announcements here on MLM Gateway.
I won't dive into the structure for getting leads using business announcements, but I will say that most people, or close to everyone who writes announcements here, are not using the formula to get leads from content.
So if you have an interest in writing announcements on MLM Gateway that generate leads, you can message me here and connect with me and I'll share the formula with you.
Advertising
MLM Gateway offers a super powerful advertising platform, that has gotten me more signups into my business, then any other advertising platform that I've used.
But, once again what I see, is most if not almost all, are not using ads with the right concept and formula in place.
This of course leads to wasted credits on useless clicks.
But if you just learn the formula to running strong ads, then you will get results using MLM Gateway's advertising platform.
If you would like to know what I aim for with every ad, that gets me new signups onto my MLM team every time, then shoot me over a connection request and I'll be happy to share it with you.
Profile
If you are active a lot in using MLM Gateway, then you want a powerful profile that offers a way to get leads.
You need a way for people to reach out to you, and opt-in to your list.
But most importantly, you need a reason why they should connect, or opt-in to your list.
Using a good video that is more direct about you and less about your company can be much more beneficial.
Also, writing a lot of content on this platform and posting on the wall helps too!
Connecting/Messaging
This can be one of the more powerful ways to get leads on MLM Gateway.
Simply by NOT pitching your business with a link right off the bat, will help.
Each message should be unique and written by you, thinking of how you can benefit the person you are messaging.
If a person who connects with you sees you are not pitching them, but offering help with any specific area of business, you are more likely to build a good relationship with them and this leads to new team members and affiliate commissions when they take your recommendations.
In-Direct Leads
Now I said using MLM Gateway, not just with the members of MLM Gateway.
You can get leads for your MLM business by sharing your content you write on MLM Gateway.
Doing this not only can pull in people who were not in a MLM business prior to seeing your business announcement on Facebook or Twitter, but also bring other MLM business owners to MLM Gateway for referral credits.
Either way, the more you promote MLM Gateway and promote the content you share on here, the more referrals you will see giving you more credits and possible new team members.
Did These Ideas Help?
If these ideas and tips helped in any way, be sure to leave a comment below.
Also, be sure to send me a connection request and I'll accept it. If you are interested in learning how I use specific formulas to generate leads on MLM gateway's ads and business announcements, I'll be happy to share with you once we connect.
P.S If you want to know why so many people on MLM Gateway have joined my team, you need to take this free tour and see how powerful it is. This is the fastest way to build a team inside of MLM period.
---
No comments yet
---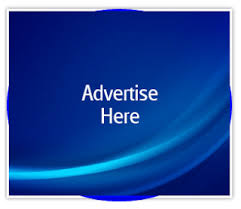 ---
Support
Privacy Policy
Affiliate Terms
Terms of Use
Testimonials