Top 10 Marketing Tips for Network Marketers
Today, I want to share my top 10 marketing tips for network marketers. These are simple and practical things you can do to get more leads, make more sales and recruit more reps. These tips are listed in no particular order. Enjoy.
1. Develop a written marketing plan. All businesses nee a WRITTEN business and marketing plan. Keep it to 1-2 pages, so it is simple and easy to follow. Write down your goals, budget, strategy, target market, etc. Refer to it daily and update it once a month. This will help keep you on track.
2. Pick a specific target market. Determine a group of people you want to focus your marketing efforts on. Not everyone is a prospect. All businesses have a target market, even McDonald's and Wal-Mart. I suggest you focus on people you have something in common with. For example, if you are a stay at home mom, recruit other stay at home moms.
3. Have a good follow up system in place. Realize that most people you talk to will need to see your message 10-20 times before they ever buy or join. Very few people say yes and sign up on the initial contact. The fortune is in the follow up.
4. Pick a marketing strategy and commit to it for at least 12 months. No matter what marketing strategy you choose, you will go through a learning curve to figure out how to use it. Trying something for 1-2 weeks or months is a waste of time and effort.
5. Pick ONE method, master it, and do nothing else. Don't spread yourself too thin trying to do too many marketing things at one time. Pick one way of generating leads and one way of building the business and do nothing else until you are successful with it. This goes hand in hand with tip number four.
6. Build your list. Whether you are building your network marketing business online or offline, you need an auto-responder. This allows you to build a list and follow up automatically. I personally use Aweber.
7. Send two handwritten notes every single day. Add the personal touch in your business. At a bare bones minimum, send out two handwritten notes every single day. This is a quick way to stand out in the crowd and to build relationships with your prospects.
8. Create a referral program for your prospects and customers. Offer incentives to people to give you referrals. Calculate how much a new customer or distributor is worth to you and give out cash bonuses to people who give you referrals. This is probably the best strategy on this list, because referrals are normally your best prospects.
9. Spend 30 minutes a day studying marketing. Learn everything you can about marketing, specifically direct response marketing. Once you know how to generate leads on demand the business becomes easy.
10. Teach your team members about marketing. As you learn new things about marketing, share what you learn with other people on your team. Teach a few of your serious team members how to generate their own leads and watch your business explode.
Final Thoughts
There you have it folks. These are my top 10 marketing tips for network marketers. Which tip on this list is your favorite and why? Which tip did I leave out, but should have added? Leave a comment below to let me know your thoughts.
About the Author
Chuck Holmes is a network marketing professional. He joined the industry in 2002. Chuck resides in sunny Florida with his wife, Rachel. Learn more about his opportunity.
---
---
No comments yet
---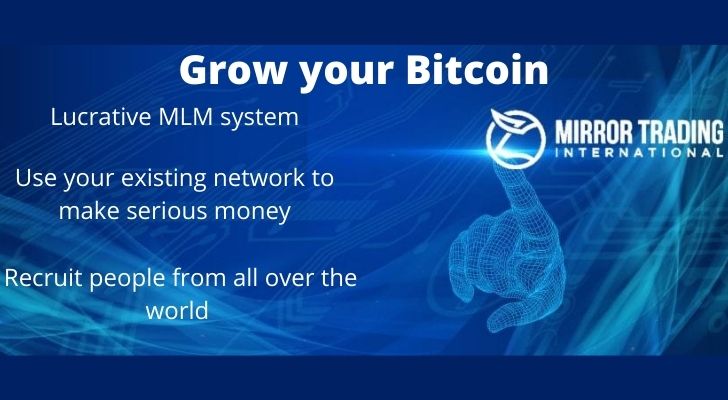 Member Ad
Can you spot me a few bucks?
$$$$$77 $$ $$$$ $$$$$ $ $$$$ $1B$$$$$ $$$ $$ $$$$$$ $$$ $ 10K $$$$ $$ $$$$ $$$$$ $$$ $$ $$$$ 1 $$$$ 100% $$$$$ $$$ $1M $$@ $$US$
---
Support
Privacy Policy
Affiliate Terms
Terms of Use
Testimonials