If You Are Brave Enough To Do This One Action, You Will Have Success In MLM
What is it that you could do, just one simple action, that could begin bringing you a steady flow of signups and business?
Better yet, if you knew what it was, would you be brave enough to even try it?
Believe it or not, there is an action that you can take, everyday, that will ensure you get results.
Believe it or not, even though this is true, many people won't even attempt it.
So today, we are going to learn what this one simple action is, and let you decide if you really want success bad enough to take this action.
What Is This Action?
This action is of course the most avoided strategy in the entire industry.
That is of course picking up a phone and calling people.
Cold calling works just fine, and I am an example of that. Through cold calling I singed up 24 people in under 20 days, so it does work.
Another example is a legend in our industry, who called people until he received 20 "no's" a day, then he would stop for the day. This led to $50,000 a month by month 7.
If you are brave enough to pick up a phone, and call people who are most likely a good fit for your business and company, then you can kill it in this industry.
Okay, Great. But Call Who?
One issue with people not calling new prospects, is they feel as if they do not know who to call.
So in this paragraph, I will lay out some ideas to help you never run out of prospects, ever.
First, call all your warm market, and prospect every person you meet.
Second, get some genealogy leads. These are a much higher on average interest level for MLM. They also have the highest chance of getting people involved who can bring teams with them.
Third, use card grabs and get any business card you find laying around in public. These are business type minded people who would be a good prospect.
Forth, look at all those realtor signs in yards. Get the number to the real estate agent and call him/her.
Fifth, Use Google search engine to comb the internet for distributors in other companies. You never know when you will call the right person at the right time.
If you look hard enough, you will find them.
Just the genealogy leads mentioned above will supply you with leads for life, so there is no reason to not have someone to call.
Why So Many Avoid This Action
Fear.
That's really all it is.
Fear of what to say, who will I speak to, what if they get upset.
So many fear the idea of calling prospects, even when the prospect asked for a call.
Instead they search for an easier way, a way to get people signed up without doing any type of interaction with the prospect.
I do believe we should always be looking for new ways to get leads, automatic signups, and so on. But never dismiss the most effective strategies while we practice the ones that are most difficult to accomplish.
If you can overcome the fear of calling prospects, you will do extremely well in our industry, and quickly catch on that the telephone is your best friend in MLM.
Did This Help?
If this helped you get an idea of what you need to work on, then please leave a comment below.
Or if you just have any random thoughts on this topic, then leave a comment as well!
But most importantly, be sure to send me a connection request so we can connect and share value with one another!
P.S Want me to build a powerful downline for you? Take this short and free tour to activate your place and have me put new customers under you. If you like it, you can keep them!
---
No comments yet
---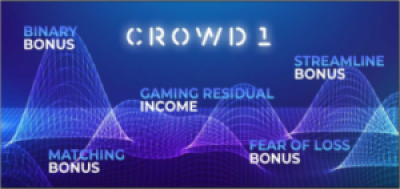 Member Ad
Natural Immune Booster
Whole food supplement that will enhance immune system naturally while working with your body. As a bonus, make life changing income.
---
Support
Privacy Policy
Affiliate Terms
Terms of Use
Testimonials