The Natural Health Revolution and the Tree of Life
I had no idea what Moringa Oleifera was 60 days ago. It waited until just the right moment to reveal itself to me. There were forces in play that conspired to position me in just the right place, at the right time, so that when the opportunity to sample the mixture of fruit, seeds, leaves, and roots called "Supermix" presented itself I was prepared physically, emotionally, and spiritually. This plant has been known to mankind for thousands of years but not known as widely in North America. Twelve years ago Ken Brailsford, the father of the modern herbal encapsulation industry, was inspired by a Discovery Channel program to come out of retirement and found his third network marketing company Zija International. His first two companies, Nature's Sunshine and Enrich International, are still around today and continue to provide some of the finest herbal supplements available. Six weeks ago a friend called me for a lunch date. She was very excited and wanted to share the news of her discovery of a plant that would help raise our consciousness, and increase our spiritual vibration. I thought it would be great to see her again and to catch up since she had recently relocated some distant away from me, and my interest was piqued about the plant because I had reached a point in my life where raising consciousness and my vibration was a near fulltime pursuit. When I arrived at the cafe I immediately noticed how clear and healthy her skin appeared. She was glowing, and eager to share her story with me about how this Moringa made her feel better than she had in years, how she was able to get rid of all the poorly processed, and nutritionally deficient, supplements she had been ingesting on a daily basis. Then I was given a sample and I knew right away that there was something different about this botanical. This is the most nutrient dense plant on the earth! Moringa Oleifera contains 25 times more Iron than spinach, 12 times more Vitamin C than an orange, 17 times more Calcium than milk, 15 times more Potassium than a banana, 10 times more Vitamin A than a carrot, and 9 times more Protein than yogurt. It protects skin and nourishes hair, provides anti-oxidant and anti-inflammatory effects, promotes heart health, stabilizes mood and enhances neurotransmitter function, stabilizes blood sugar levels, treats stomach disorders, protects the liver, enhances eyesight, boosts immunity, prevents stone formation, helps prevent cancer, serves as an antibacterial agent, treats anemia, treats asthma, helps to balance hormones and slows the aging process. This is truly a " Miracle Tree" and a prime candidate for the title " Tree of Life".
My experience since that initial sampling has been life changing. I have had three spinal surgeries over a twenty five year period, and had a health issue three years ago that put me in the hospital for 5 days. After my recovery I committed myself to improving my overall fitness. I joined the gym and counted every calorie I burned and consumed. I became healthier, stronger, fitter, but I still had lingering inflammation in my neck and shoulders from the spinal procedures I had years ago. I still had to deal with the constipation caused by the pain relievers, and anti inflammatory over the counter aids, I was taking. Then six short weeks ago Moringa came into my life and all the swelling, discomfort, tightness, and pain went away. I sleep better at night, wake up pain free every morning, and perform more efficiently when I'm at the gym. I no longer fear working my body as hard as possible because my recovery times are significantly reduced. I have gained more muscle, and lost more fat, in the last six weeks than I have in the last six months of daily workouts at the gym. To say Moringa has changed my life is actually an understatement, it has Transformed my life. I now believe that everyone one on the planet should be ingesting this precious gift everyday, everywhere. The Natural Health Revolution needed a Super weapon to combat the proliferation of non-nutritious foods that dominate our food chain. Moringa the " Tree of Life" is that weapon!
Here are a couple of videos to help clear up any confusion I may have cause in my attempt to communicate the message of this powerful plant.
https://see-info.me/res/3696/82245/[contactId]?source=web
https://see-info.me/res/4245/82245/[contactId]?source=web
Thanks for taking the time to read this, I know you'll give me the chance to share more of about this Super Botanical once you give some thought to what I have communicated here.
Johnnie Williams M.S.
Independent Distributor
Zija International
---
---
No comments yet
---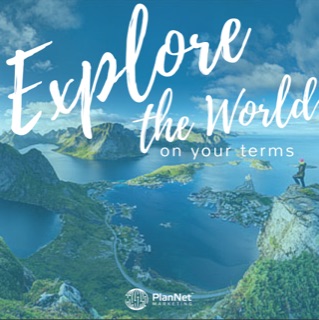 Member Ad
Be a millionaire in a year!
Want to be a Millionaire? What if we show you how to work just 1 month and that can turn you into a Millionaire in less than a year? 0 cost to start. Yes-you join FREE, make money, and prove it works!
---
Support
Privacy Policy
Affiliate Terms
Terms of Use
Testimonials