LegalShield: Providing "Value" To Your Customers Will Take You A Long Way
"The way to gain a good reputation is to endeavor to be what you desire to appear." Socrates
There's the old saying, "Treat others as you would want to be treated." I'm a firm believer in this biblical principle in my personal life as well as in business. With my business, I feel it's my obligation to share with others about my company, LegalShield, and what it does to protect consumers and business from identity theft and legal issues. After all, it's the only company in North America that delivers our services the way it does. Even if I wasn't an independent associate with the company, I would share the services with others just because I feel it's the right thing to do. To me, it's like buying a new car, going to see a good movie, or reading an awesome book and sharing with others so they can also have the opportunity to experience the same benefits as myself. Plus, people love to save money any way they can. In 2014, the legal service has save over $21 million for businesses across North America just with its debt recovery services alone.
Since 2004, I've used the services 57 different times. The first time I used it, I had a 5-month legal issue with a major phone carrier who tried to sue my for $19,661.33 over an issue that was completely their fault. But I got that same issue taken care of in 9-days through my LegalShield Provider Law Firm. There are many businesses that you can say gives high levels of consumer value. That means a lot to me and I'm happy to represent one that does as well. But there are some who don't and I'm not going to list them here because I don't have enough time, energy, or room to do so in this one article. Here's a thought: if you don't feel good about using the product or service yourself, then how will you be able to honestly put your name behind something you really don't believe in?
Many people have tried and ALL have failed in trying to convince me that I wasn't in the "right place at the right time". The stories that I've developed over the years using a service that has saved me over $30,000 in 11.5 years tell me otherwise. Here's how you know if your product or service provides real value; if you would share it with others WITHOUT getting paid for doing so and still use it yourself! A person can talk to me until they're "blue in the face" about what they want me to buy. Most of the things offered to me can be purchased online or I can get them locally for much less with a warranty included. You can't buy a LegalShield Life Events Legal Plan membership off of a store shelf, or at Wal-Mart, Costco, Best Buy, or other establishments. You can only get it through an independent associate who sells the membership. Plus, I can also use our Member Benefits Program to save money on over 500 name-brand vendors across North America on many of the same products and services others try to offer me daily.
Finding value means a lot to me and I strongly believe that passing it onto others is important, not just from a personal standpoint, but for my business also. I would use LegalShield if I never sold it to companies and consumers. And if I stopped selling it or gave up my sales team today, I will forever keep my membership. To me, it just makes complete sense to have access to a network of licensed law firms across the country for very little on the dollar versus paying $200 to $500 an hour or more for a local attorney who only can help me in the state where they have a license. Does your product or service provide value and if so, at what cost to you and customers? Can you look your prospective clients in the eyes and honestly feel good about what you want them to buy from you? If you can't answer these questions honestly, then you may want to reevaluate your business and the products you're promoting.
If you enjoyed this press release, please COMMENT, LIKE, and SHARE. It will be greatly appreciated!
G. L. Giddings, CEO/President
GLG and Associates LLP
The POWER Group Organization Team
Consumer and Small Business Benefits
If you would like to book an appointment with me, click this link and select option #2 for Phone Appointment or option #6 for Skype.http://glg.setmore.com
---
No comments yet
---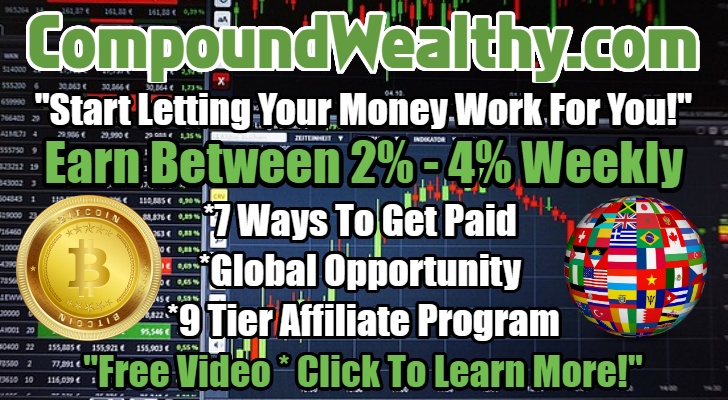 Member Ad
Health & Wealth! Pays Daily!
For $49.95 you get: $50 credit to buy products; $10 fast start bonus from your directs; 20% from their purchases; unlimmited residual commissions; 25% & 50% Matching Bonus; buy at discount prices.
---
Support
Privacy Policy
Affiliate Terms
Terms of Use
Testimonials