Free Advertising For You Review
Advertising and traffic go together. If you don't have a website that will help you get organic traffic, then you have to use many of the paid options or safelists, traffic exchanges or many of the other free or paid advertising sites.
I have used every manner of online advertising that's available. There have been successes and many failures.
Recently I started to use an advertising source called Free Advertising For You. To be truthful, my initial view of this website was that it was too busy and cluttered. As mentioned, I have memberships or have used many advertising resources. A few of them had websites listed where members were coming from to join their business. I wasn't surprised when I saw some leading advertising sites but I was when I kept seeing Free Advertising For You.
I had taken out a membership there but really hadn't used it, however; after seeing the statistics, I decided to try a gold membership. They have the following memberships available, Free, Pro, Gold, Diamond, and VIP.
My suggestion would be to take a free membership until you have a chance to look around the website. When you first join it is important that you follow the eight steps to success which is at the top of the menu. Many of us have a tendency to jump right in and not follow the instructions. By doing this you will waste a lot of valuable time and miss out on valuable info for using the site.
There are, as of this writing, close to 2800 members and this is a fairly new website. They are averaging over 100 new sign ups per week.
Don't be intimidated by how busy the home page looks. That big banner at the top is there for a purpose. Those are features banners and your banner could occupy this position. They are also part of the daily activity rewards system. You should check out Activity Rewards on the menu.
It is important that you go to the video guides, on the menu, as the owner, Jason Wise, will explain Free Advertising For You and how to get the most from your membership.
I would suggest that you join the newsletter. Click the $300 + in ads on the menu bar. when you first join the newsletter yo will receive
2 468x60 Banner Ads with 1000 impressions each
2 Text Ads with 1000 impressions each
10,000 credits
1 Full Page ad with 100 views
The above are just a few of the benefits that you will receive when you become a member of Free Advertising For You. There are many more on the inside
My name is Steve Wiscombe and you can find more information here. You can e mail me, if you join and I will help you get the most from your membership.
---
---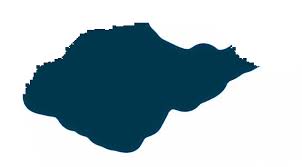 Member Ad
Amiwellness
Hello ! I would love to help with any issues u have my products are all natural made from plants no side effects or u mite be interesting on working from home making extra cash . reach back for help .
---
Support
Privacy Policy
Affiliate Terms
Terms of Use
Testimonials