Is Duplication a Huge Problem in Your MLM Business?
Duplication is and always has been arguably the biggest challenge in building a Network Marketing business.
You can be the best recruiter in the business, but if no-one is duplicating you, then your business might as well be stranded on a desert island! You will need to be constantly recruiting to make up for all the distributors dropping out below you.
For others to duplicate your business, they need several things:
1) Simplicity
2) System
3) Products that work
I find very few MLM businesses that offer all of these things; and I've been in a few, believe me :-)
SBC is proving to be one business that does seem to have it all. It's pretty easy to get people to join up to take a free tour and the conversions are rather good, because the pre-enrollees can see the benefit of having people placed underneath them and can see that they will not be building alone. Result!
Everyone who buys product will get a cheque their first week!
The system is simple and comes with a complete marketing system and follow up letters, although the back office does seem complicated, but then everything new is complicated to begin with.
I find that by logging in regularly and checking out one or two of the buttons works well and all soon becomes clear.
Apart from the comp plan.... but then if you're making money, it is something you can study/decipher/understand later as you rise up the ranks!
Products score highly too for me. I've been in a Network Marketing company before where I ADORED the products. In fact I still use some to this day (and both my daughters) but there were tons of them. I studied and studied and still couldn't learn every one!
With SBC we have just 5 products; two skincare and three weight loss - two great niches. The HiBurn8 is amazing; I've been sleeping like a baby!
I've been in this company for 5 minutes and I already know all the products, I've seen a hutload of testimonials and I'm using them all.
So is this business duplicatable? Yes I believe it is. And I 'm seeing the evidence all around me!
Take a free tour here - what have you got to lose?
Sue Collier
---
No comments yet
---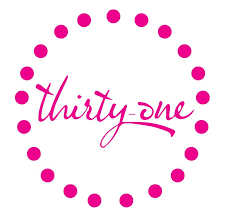 ---
Support
Privacy Policy
Terms of Use
Testimonials