The Cold, Hard Reality of MLM
I'm going to take a few minutes and keep it real with you today!
The cold, hard reality is that most people in your network marketing team will quit the business and stop ordering products. Most of those who do quit will do so within their first 30 to 90 days.
This is so hard to stomach, especially if you are new to the industry, or if you have invested lots of your time and money trying to help people succeed. In many cases you will want success more for your team members than they want it for themselves.
People will let you down. People will disappoint you. The person you think will be your next superstar will probably be gone within the next 90 days. My advice to you is to LET THEM GO and don't let it get you down.
Expect it. Expect that every single person you sponsor will do nothing and quit, but hope for the best. That way you are never disappointed. The only way to be disappointed is if you have an expectation of someone else.
The only thing you can control in this business is your own PERSONAL PRODUCTION. The only thing you can control is what you do. Focus on talking to more people, generating more leads, making more sales, and recruiting more reps.
If people aren't quitting and canceling their auto-ships, you probably aren't doing much in your business. This is a business of attrition. Expect 75 to 80 percent or more of your team to quit each year. That is the norm in our industry. Even with those numbers you can still build a HUGE team and earn a lot of money.
You just have to have faith that the right people will stay! And they will!
When someone quits, be nice, but let them go. Leave the door open for them in case they ever want to come back and rejoin your team later on down the road. Don't sit around and feel sorry for yourself. Get back to work! Keep retailing and recruiting.
Focus on the things that you can control and eventually you will ATTRACT the right people into your business. Keep in mind that you only need a few serious people to build a large income in this industry. Just two to five great leaders can lead you to a team with tens of thousands of people in it.
And realize, you can only control what you do. Inspire people by setting a strong personal example, lead from the front at all times, and focus on what you can control. If you do that, you can avoid the emotional roller coaster and you can build a big team.
What are your thoughts? Leave a comment below to let me know what you think. I look forward to hearing from you.
About the Author
Chuck Holmes is a network marketing professional. He first joined the industry in 2002. He lives in sunny Florida and is happily married to his beautiful wife, Rachel. Learn more about his opportunity.
---
---
---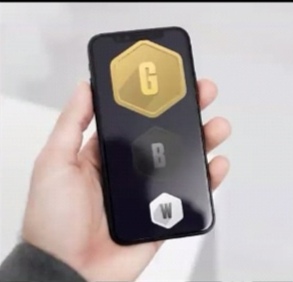 Member Ad
Generate ncome with TRONWOLF
You need commitment, focus and passion for your business. Allow me to show you how you can make daily, monthly and annual income by using your smartphone with the decentralized Smart Contract TRONWOLF
---
Support
Privacy Policy
Affiliate Terms
Terms of Use
Testimonials