We are making money with forever living products
Introduction to forever living products
Forever living products is mlm company with over 10 million forever business owners,operating in over 158 countries and generating more than 2.8 billion in sale annually.the company was founded in 1957 and is based in Scottsdale,Arizona.the company was designed to help anyone who wishes for a better future to achieve through a proven and profitable marketing plan.improving health,financial freedom and a secure future are goals of this company.the idea is to offer products to the public that are tried and tested to promote lasting wellness and health. Forever living products compasate anyone willing to sure these products with family and friends rather than investing lots of money on advertising. Forever living products and its affiliates are the largest growers,manufacturers and distributors of aloe vera in the world with over 40 million aloe vera plants. Forever living's documented environmental management system was certified to the international iso 1400 standard and they maintained that certificate yearly.
List of products
Forever living has a range of products:
1.Weight management products:Forever aloe Vega gel,forever garcinia plus,forever lean,forever active probiotic and forever lite ultra are the natural weight management tools that can help reach your weigh goals,without the stress of conventional diet.motivation behind creation of this product is that more and more people are considering the benefit of bring slim but then they are hesitant to follow restrictive diet,so this products are easy to follow,taste good and the results are long lasting.
2.Aloe vera drinks products:this products assists in digestion and the absorption of nutrients,providing vitamins,mineral and amino acids.
3.Essential oils products: you should experience the best that nature has to offer and find your favourite aroma oils.this products provide very beautiful aroma in the house/your living space.experience the power of senses andcaroma therapy.
4.Forever vital 5 products:contains aloe vera gel,forever daily,forever active probiotic,forever arctic sea and argi+,this products help to support the nutrients superhighway.
5.Nutrition product: the nutritional supplements are made from the finest natural ingredients which are grown and collected from the best sources.
6.Bee products: thus is a 100% natural bee product and are nutritionally rich,from hive to your home.this products are forever royal jelly,forever bee pollen and forever bee propolis
7.skin care products:This products help protect the skin against the environment's harsh effects and are reinforced with the international aloe science council seal of approval.this products work naturally by moisturising and providing essential nutrients and vitamins to the skin and they have the ability to soothe skin and are also ideal for defense against pollution and irritants,also available in children range.
8.Sonya skin care products: this products are skin and make up in one and this versatility allows you to adapt your look for any occasion,and takes away the stress of wanting to look naturally beautiful
9.personal care products: forever living has combined the benefits of aloe vera gel with quality ingredients in order to offer a range of natural personal care,this products are suitable for the entire body- from lotion,shampoo,and cleansers
The reason why I chose this products/company is that aloe products are highly wanted by the public all over the world and they are scientifically proven for their nutritional and medicinal value I mean we all know the health benefits of aloe
Check this link to view product images http://www.foreveraloe.co.za/products/forever-living-products
---
---
No comments yet
---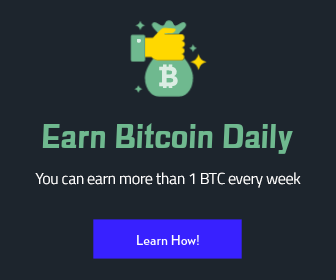 ---
Support
Privacy Policy
Affiliate Terms
Terms of Use
Testimonials