How To Build A MLM Team By Focusing On 4 Key Pieces
If you want to know what you need to be working on and focusing on in order to build a team in your MLM company, then this is for you.
I will break down the 4 key pieces to building a successful team of customers and builders, and help you get your business to the next level.
Let's get started with it!
Passive Marketing/Driving Traffic
This is the part everyone wants to work on, and wish they had nothing else to do.
Sad part is, it's only the first step.
Focus on building up traffic and getting a lot of content out onto the web.
Everyday you should be focused on creating new content such as blogs, articles, videos, social media posts and running both free and paid ads.
This is nothing more than getting an unnamed individual to respond to your content, and it's just the first step.
Lead Generation
Another area of business you need to always learn and get better at, is of course turning those visitors to your passive strategies into leads.
By creating a great offer, and building a good lead magnet that will attract people to you is key.
Get good at this, and you will begin seeing a few results come in.
But make sure your offer fits the type of content or ads you are putting out. The more your content can attract the right person you need, the more your lead magnet will convert leads.
Active Prospecting
Now you have leads, now what?
You should each and everyday be reaching out to new people (even if you generated no leads yet) and focus on getting to know them.
The more a person knows you, likes you, and trusts you, the more you will see these leads turn to customers.
These same leads are on other people's lists, so you must be able to stand out.
Having a conversation with them will make your email open rates skyrocket, and get you the sale over all those emails from people they have not met yet.
Focus everyday on reaching out to new people and getting better at prospecting.
Follow Up
Following up can bring massive results when you practice it everyday.
Many people you meet will not buy from you on the first conversation.
Using email drips, and an occasional message or phone call, can be the factor that increases your sales into those of top earners.
Make sure you have a great follow up system or process in place, and you have got all 4 areas of business down.
Now, it's a matter of doing it over and over again.
How To Build A MLM Team By Focusing On 4 Key Pieces Overview
Each step of the above process needs to be focused on and practiced daily.
By doing so, you will begin seeing a growing number of more and more people joining you and purchasing from you.
Ignoring just one of the steps will decrease your overall ability to maximize your results, so always focus on getting better at the areas you are losing the most business because of.
P.S Want to see a real follow up drip system? Want to have new team members under you by my own efforts and others? Want to also get paid a piece of what we make? Well here is your chance to make it happen. Just take a short free tour and let it begin working for you!
---
No comments yet
---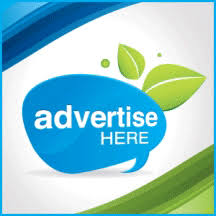 Member Ad
The Happy Pill & It Is
Be Happier, Calmer, Focused & get the Best Nights Sleep without Drugs! 4(For) People/Pets. Global Biz. Its source is from the Miracle of Life Free Websites for the team.
---
Support
Privacy Policy
Affiliate Terms
Terms of Use
Testimonials