Making your money work for you.
Ever wanted to start saving in gold bullion but felt the market had always priced it out of your price range? Mainly  dealers sell by the ounce at around $1200-$1500 per (depending on the daily spot price of gold)  Next they make it seemingly more accessible by offering it in 1 gram form. Once you tried to checkout though, you would see that you had to buy it in quantities of 15 grams or more. 
What about average people who simply wanted to periodically save a modest portion of their paychecks to exchange into gold because they felt that it would outpace inflation, it's easily exchanged, and you can borrow against it?
As I write this post, it becomes evident to me that, everyone that reads this is looking for the same thing. FREEDOM. Time freedom and financial freedom. Those are the keys to a better life. Here's the thing though, as network marketers, affiliate marketers, direct selling, drop shippers, etc does the product you provide build wealth if you simply consistently purchased it for yourself without selling it? If I didn't have to sell anything or make referrals, would there still be an incentive to building wealth?
This is not to be critical of whatever your current marketing endeavor is as I'm certain it will operate as it should if you put in the work. My point is simple. Owning gold bullion is wealth. It carries a different weight as collateral because it is an appreciating asset. Lender place a different price on it because they understand in the event of default, gold is not something THEY would sell. They MUST have it on their books because of it's Tier 1 asset status. 
What does this mean? Most of you are pretty much successful with whatever endeavor you are in. Start to back what you have with gold. Pay yourself first by allocating a least 10% to 15% of your earnings into gold. Why? 
Gold has consistently outpaced inflation, something that governmental issued currency simply cannot do. Historically when the stock markets have crashed, gold prices have soared. Gold is easily transfered to cash. It's an appreciating asset so it's high collateral. Residual/commercial real estate, land, oil, platinum, silver, diamonds, artwork are all examples of appreciating assets but gold is the only one listed as a Tier 1 asset. You just sleep better at night when you possess physical gold.    
Karatbars International GmbH. is a registered E-commerce company (think Amazon or eBay) The website sells LBMA Certified 24k 999.9 gold bullion in smaller increments. They literally sell 1/10 of a gram $5.62. The most popular is the 1 gram CashGold Card for $56.20. 
What's interesting with Karatbars Intl are the no cost options. There is no cost to join. No obligation to buy. No membership or transaction fees. If you elect to have them deduct the price of the classic gold card(s) from an account or payment card, that's all you will be charged for plus you can stop and restart without obligation or fees. You can earn from the free position or optionally purchase a package with a massive compensation plan. You can optionally just buy the gold backed Cryptocurrency and wait for it to fully mature in 2023. You can optionally get the package now that comes with free Cryptocurrency  (ends 12/15/19) and simply exchange the coins for physical gold bullion. 
That's flexibility. So don't think that Karatbars is exclusively about recruiting. It's a true money system designed to building generational wealth. (Whether you join as an affiliate or customer, you have the option to name a beneficiary to your account!) You join for free and browse for the next year or two, still no fees or obligations.
The choice is yours but I'd prefer to have my.
---
---
No comments yet
---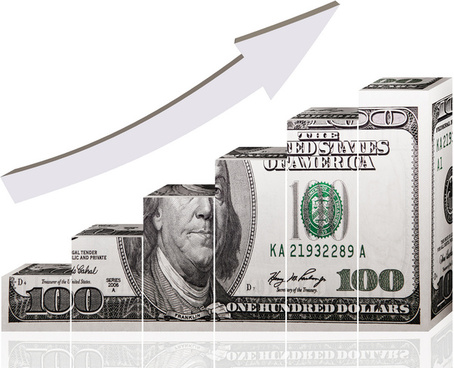 Member Ad
Get FREE Traffic in ANY Niche
Expose Your Offers To 1000s Of Targeted Buyers Looking For Your Products...NO Website Needed..NO E-Mail List Needed...NO Experience Needed...
---
Support
Privacy Policy
Affiliate Terms
Terms of Use
Testimonials