An Irresistible Business Opportunity
This irresistible business opportunity i'll want to inform you about is called Helping Hands International. Helping Hands International,also known as H2i started in Nigeria exactly 2 years ago and so many people have benefited from it. It's an MLM business that helps you to empower others and at the same time,helps you to make money. They offer humanitarian services,scholarship award services,property asset services,financial empowerment services and other services that can help one to live a financially free life. A number of companies have parterned with H2i and some of these companies include Emirates,Glo,Hp,GAC motors,Hyuandai motors to mention a few. All you need to be a part of this irresistible business opportunity is N6600 and 2 people to register under you. Lots of incentives are benefited once u become a member. Some of these incentives are: laptops/ipads,all expenses paid international trips,brand new cars,financial empowerment for people in your community,just to mention a few. I registered with H2i in September and i'm in Stage 2,level 4. The whole 5 stages is achievable in 6 months. It's really amazing. Once you register with N6600, you become an associate (stage 1). To complete stage 1, you need 6 people to register in your team. You could achieve this in different ways: you could register 2 people who then register 2 people each or you could register yourself 6 more times. At the end of stage one, for registering 6 accounts under you,you get N9570 (N1320 for each account you register + N1650 for completing the stage 1 matrix). Note that, for every new member you register with your username,u get a bonus of N1320. Once you complete stage 1,you enter stage 2 and then you become a Master member. Stage 2 has 5 levels,but you can only achieve these levels if your matrix is filled with your team members who are alsi in stage 2. In stage 2,level 1 you dont get anything but from levels 2 to 5 , yoy get N16500,N33000,N49500 and N66000 respectively. So at the end of stage 2, you get a total of N165000 and 10% of that amount (N16500) goes to the person who registered you (uplink). Also at the end of stage 2, you get the latest model (of the year in which you qualify) of either a HP laptop or an ipad and also a CUG line from GLO. This is the same procedure for stages 3 and 4. You can only achieve the levels 1-5 when your team members are also in that stage that you are. At the end of stage 3,apart from the hundreds of thousands of naira you'll earn,you also qualify for an all expenses paid trip to Dubai and a brand new car from Hyuandai. In stage 4, you qualify for a brand new jeep from Hyuandai or GAC motors and also empowerment for a motherless babies home(all materials and fund for empowerment will be provided by H2i).
If you'll like to know more abour this irresistible opportunity,please read more on their website:www.helpinghandsinternational.biz or send me an email on deife16@gmail.com. Thank you.
---
No comments yet
---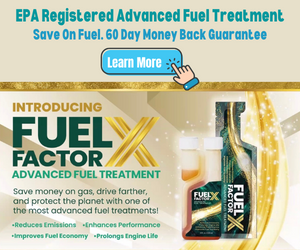 ---
Support
Privacy Policy
Affiliate Terms
Terms of Use
Testimonials