2023 Financial New Year's Resolution
I get it, we all have primary businesses or mlms we are focused on.  Today people want results immediately. I am always on the look out for ROI value resources. Inflation is pushing the need for more and more cash on hand.  How many times have heard people say, "I can't afford it."   In 2023, its not going to be an excuse, its a fact! 
Why not warm them up like I do with monthly savings?  Ave. savings per household is $400 month.  Now can they afford your program?  Both of you earn double as much as well as save on expenses.  
That's why I offer Nexus Rewards to potential clients as a Thank You or Bonus. When they start getting real cash back immediately in their pockets  They want to know more about what I have to help them.  As a business guide that's worth gold to me.  Especially when local small businesses can use it as an employee benefit and/or customer loyalty program.    

Imagine walking into your favorite cafe and being handed a link to Nexus.  It saves you over $1500 a year on insurance.  Would you tell all your friends to go to the cafe? Or would you promote it yourself.  You might do both.  Now imagine you own the cafe. You saved one customer $1500 a year.  You have 5 employees all saving $400 a month.  That's pay raise.    

Now as a mlm business you can do the same for your new enrollees.  There are no competing products, no inventory, no autoships, and no quotas.   Because Nexus isn't selling anything.  Its a membership.  The products are Apps you download to save, get cash back and lower bills.   Gas. Groceries, Cell phone, cable bills, Utilities, Auto / House Ins., Everyday purchases, Dining and more.  
One app reimburses $30 a month. That's $30 a month of Free stuff you were going to buy anyway! 
Listen to Art Phelps Co Founder expalin the opportunity and why he brother Rob started Nexus when they didn't need any more income.   Watch Here  
2023 will require a mental shift. The ability to think and act out of the box.  Business strategies that worked in 2022 will not work as well as in 2023. Everything is in flux.  Businesses will be required to have/provide; integrity, transparency, social impact, and offer consumers real results. 

Need added strategies, consider my Free 2023 Profits Series  Remote Lectures.  Kicks off Jan. 7 
Power of the Pivot and Immediate Revenue.   Grab a Seat Now!   
Pamela Weir 
Profit Virtuoso 


---
---
No comments yet
---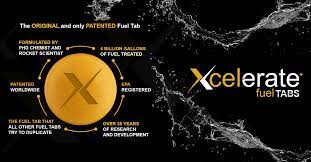 ---
Support
Privacy Policy
Affiliate Terms
Terms of Use
Testimonials