What is Freebie Trading & is it a Scam?
Ten years ago, I was asking that same question. I was looking for a way to make some extra money online. Now I am sure you all agree that there is plenty of opportunities to choose from. In fact there are so many, you might feel like I did, very confused...
"What exactly was I looking for?" I asked myself. Well, I knew if it sounded too good to be true, it usually was. If they claimed that their program didn't require any work I was sure that it was NOT for me. After all, I wanted to find something that paid in accordance with how much time you were willing to give. I knew I wanted something long term and that I could depend it would be around for awhile.
Being the skeptical person that I am, I spent months checking reviews and reading all I could about several online systems. I kept coming back to Freebie Trading. Why? Well it seemed to be legit and I would be working with Fortune 500 Companies. I trusted that these companies paid a pretty penny for advertising and this was a way I could earn some of those expenses.
I mean, come on, what did I have to lose? It was FREE to join, I would get a Mentor and I would earn as I learned. I thought about how much I would have to invest in opening a business down town, all the miles I would have to drive, not to mention the cost of new clothes and eating out every day. This online business would keep me at home, save on gas, I could do this in my P.J.s, and be able to cook my own meals.
The decision was a NO BRAINIER! So I promptly joined, found a Mentor, and did my first trade. To my surprise, after spending only $4.95 for a trial offer, that I could cancel if I didn't want to keep it, I GOT PAID $20. Now I don't know about you, but that was a DEAL..
Needless to say, I was hooked! After doing a few trades, I got to move to the next method, where I didn't have to do offers any more, I would now just pay others to do them for me, and share part of my earnings. From that time on, I have NEVER had to spend my own money. When I get paid, I pay my referral part of my money and never touch mine. This has helped me earn some extra money for bills, going out to eat, having fun with my two Granddaughters and just enjoying life a little better.
No, you won't get rich doing this business, and you do have to promote it, but I have helped thousands of regular folks to do the same. So, I can verify that Freebie Trading is NOT a SCAM.
If this sounds like something you might want to try, please let me Mentor you on a Great Forum, that is fun, friendly and has new people coming in daily. Here is my link: CLICK HERE

I would love to gently guide you to success. If you want to look at my Paypal proof pics:
CLICK HERE
---
No comments yet
---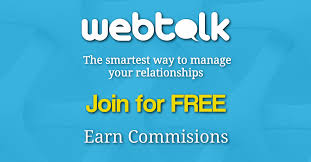 ---
Support
Privacy Policy
Affiliate Terms
Terms of Use
Testimonials