Your DMO Is Determining Your Results In Your Business
Many people may not even know what DMO stands for, so I'll first explain that.
DMO stands for "Daily Method of Operation" and is basically the actions you take each and everyday, in forms of habits.
So if you build a strong DMO, your results will reflect it.
And if you build a weak DMO, your results will also reflect it.
So today we are going to look at some ideas that can help you develop a strong DMO, and build a business in the MLM industry through the same daily habits.
The Important Factors In MLM
There are specific actions we must take each and everyday to see our MLM businesses get larger.
Here are those areas:
Prospecting/Presentations
Advertising
Content
If these 3 areas are worked on each day, you will be blown away at how much your business will grow.
So the idea is to build a DMO that will put as much effort into those 3 areas as possible, each day you work your business.
Prospecting Daily
You need to have time put aside in your day, to actively prospect and give presentations to other people.
If you are getting new people on the phone, or in person, you will be able to find the new team members.
Sadly, many MLM business owners do not even prospect on a daily basis, and this causes of course no signups into their business.
Prospecting is the most powerful part of building your MLM business, so be sure to set aside time to work on this area and get better at it.
Advertising Daily
If you are not running new ads and campaigns everyday, it makes prospecting much harder to do.
Everyday you must work on your advertising so you can learn what is getting you the most prospects, the highest quality prospect, and doing so with the smallest investment possible.
Everyday include some time to study the campaigns and ads you run, to get better at them.
Also, include more advertising as much as possible everyday you work on your business.
Remember, the better you get at this, the more prospects and presentations you get in each day.
Content
If you have time set aside in your DMO to work on creating some type of new content, you will only increase your prospects and presentations.
Content is used to not just generate new leads, but to keep new leads coming in on a regular basis.
Content also puts you in a position of authority, which helps get you better prospects, and more interested prospects then anything else.
So be sure to set aside time to work on content creation so you can produce the highest possible quality prospects and find new team leaders who can duplicate as well.
Eliminate Useless Activities
If you do not have the results you want in your business, then there is most likely things you can eliminate from your work schedule.
The most important thing to do with your time, is make sure it is valuable and productive when you work.
If you are not working on getting more presentations, advertising, and content created, then your time being put in is not effective.
Make sure you eliminate any and all activities that are not getting you results, so you can put that time into the ones that are.
What's Your DMO?
Last thing to touch on, is to take one final look at your own DMO.
Look for the things you do each day that do not get you results of some sort.
If it is not generating leads, avoid doing it.
If you are not getting in front of new people, eliminate it from your schedule.
Focus on the things that will produce results you want, and focus on increasing those.
You now know the 3 major areas that will build a MLM business, so create a DMO you can stick to and get into the habit of doing these same activities over and over everyday.
Did This Help?
If you got some value, or this helped you realize where you may be going wrong in business, then please leave a comment below.
Also, be sure to send me a connection request, so we can connect here on MLM Gateway, and continue sharing value with one another.
P.S Want to see what a powerful DMO can do for your business? Then take this free tour here, and my own DMO will be put to use in your own downline, where I build it for you. If you like what you see, then you can keep it. No risk, only positive results for you in your business.
---
---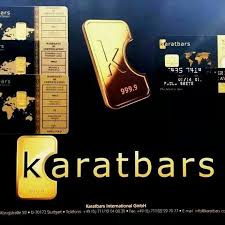 ---
Support
Privacy Policy
Affiliate Terms
Terms of Use
Testimonials