How To Get The Best Possible Results Using Offline Tactics For MLM Businesses
Of course we all work online, and want to use the internet as a way to build our MLM business.
But have we forgotten the ways of the old?
At one time, you could only use offline tactics to build your MLM business, and many people made it big that way.
But does it still work?
I say YES IT DOES and I will share with you some tips on how to get the best possible results using offline tactics for MLM businesses.
The Poster / Flyer
These are the little paper sized print outs that advertise something.
You still see them around from time to time.
And there is a "method" to creating massive results with these little pieces of paper.
First, you need a lot of them.
Second, you need a logo, symbol, or something that will "stick" in people's minds.
Third, you need to put them in every possible place in the entire area you can find.
Every public place you can possibly put one, there needs to be one.
The more they see the flyer over and over, at every place they visit or stop, they begin to remember and take a look into it.
The Signs
This is not the flyer or poster, but an actual sign you can drive into the ground or post to a telephone pole.
Signs need to be in heavy traffic locations such as traffic lights and stop signs.
You can have them in areas where cars go by quickly, as long as there are some in the areas where cars stop and can read it. This way the ones they drive by will be serving as reminders not alerts.
The more of these the better, plain and simple.
But, wise thinking would make the signs carry the same logo or symbol as the fliers, since the people will see both most likely.
Business Cards
Business cards can be handed out or left out to be picked up.
Make sure the business card has the same logo or symbol as the flyer and the signs do.
This only serves as the people in the same area keep seeing this symbol or logo that reminds them of the message on all the promotion material you're putting out.
I wouldn't use a business card to hand someone you are inviting to a presentation however.
Always when inviting to presentations, leave the prospect clueless of what's coming.
Only give business cards to people who are not interested in something new, in case they change their minds, and to plant the seed of curiosity in them.
Window Decals
Don't forget these.
Put one on your car if all possible.
You never know who will get behind you or see it on your car.
Be sure, like all others, to keep the logo or symbol on the decal too.
Seeing this "logo" over and over only tells people they really need to look into it.
Grocery Store Receipts
Some stores let you advertise by printing on the back of the receipts they hand to their customers.
Take a look into this if it is offered by your local stores.
If so, and it is cost effective, try it out and test it's power.
It only helps to find as many places as possible to get your "logo" to.
Call In Radio Talk Shows
Have local talk shows on the radio in your area.
Many hosts allow the 30 second call in what you wish.
If your area has this, call in and promote your business.
It may take a few tries to get through, so don't get discouraged about it.
Eventually you will get through and get the word out.
Then try again every time they offer it.
Local Carry Out
Have places that serve food or have carry out and delivery?
Contact these locations or pay a visit and see if you can pay to have a message sent out.
They may include your information on coupons and such.
Or if you work at one of these locations or know someone, have them be the legs needed to get the message through.
Many local areas have locations where lots of people go to dine, take out or have delivered.
Look into what you can do with this.
Beacons
You know of these, right?
Place these beacons in as many high traffic areas as possible, and send a message to all the smart phones in it's path.
It will place your message on several phones, and get people looking into what you do.
Place them in stores, and gas stations.
You may have to "hide" it, to prevent store owners from removing it if they don't want you doing it.
Besides, you can get countless amounts of these and have them in every location across the state before you know it.
Do These Tactics Help?
If you're thinking of doing offline MLM tactics, and this gave you some new ideas, let me know below in a comment.
Also, send me a connection request, or let me know you want to connect and I'll send you one.
Til next time, stay hungry friends!
P.S Want to see how massive action builds MLM businesses? Take this free tour here, and all the signups I get will be YOUR DOWNLINE TOO! Let me help get you to the top!
---
No comments yet
---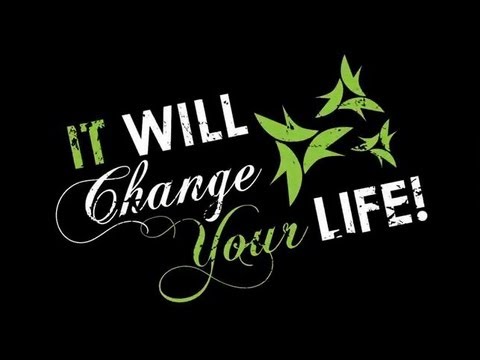 ---
Support
Privacy Policy
Affiliate Terms
Terms of Use
Testimonials