Business And Technology
Numerous positive changes have occurred in the world of business due to the advent of the Internet. The direct sales industry alone has experienced a savings of vast sums of business capital. Customers are provided easy access to the companies' websites for a large variety of goods and services. The start-up costs for a web-based business are greatly reduced
when compared to the price of renting a store, stocking it with merchandise, hiring personnel to manage and/or work it, plus utilities, insurance, etc. The cost of advertising the business is also greatly reduced through websites and keywords in search engines.
Today's new technology has also changed the face of working at home. Now-a-days people from all walks of life, in a large variety of industries, telecommute (work from home). Businesses are now able to cast a wider net in search of the specific employee a job needs. Employment opportunities previously available only in large city are now available to individuals without the emotional or financial expense of having to pack up and move.
Consider the savings each year in gasoline and wear-and-tear on a car by not having to leave home. This also reduces the number of cars on the road so those who are unable to telecommute get to their destinations in less time. For those with preschool and school-aged children, working from home helps to reduce or remove the need for daycare, which can result in substantial savings. And what can be better than being able to work in casual clothes and bunny slippers, power nap at lunch not have to take a day off work to schedule a visit from the plumber or cable guy.
For anyone who is self-employed, the advantages are also numerous. Many people who previously dreamed of working at home as their own boss are now finding the opportunities to have their own business available in even greater numbers each year. And least we forget the IRS still offers a self-employed person numerous tax benefits. The
future is ripe with opportunities and the benefits are plentiful for anyone who desires to work from home.In today's business world, technology's effect has created a totally new landscape from what was seen just a few years ago. The Internet has become the highway to prosperity in many cases. Approximately two billion people use the internet
daily that works out to less than thirty five percent of the world population, and growing day by day, now is the time to get on board and make your dreams reality .
Testimonial From A man Who Went From Poverty To Success
I am having a wonderful time this holiday season giving away money. See everyday people like you having success: here I donated 2k to my favorite charity I donated 2k to a family living in their car. I have donated 100's to the Salvation Army. I have donated 100's locally to my community.Yes 2 years ago in 2013 I was completely broke. I was making less than 1k per month and was down to my last $500 bucks. I hated being poor ... every second of it.Today I had my revenge
This morning while having breakfast at a local diner I noticed a bus boy working non-stop as it was super busy. This man with a minimum wage job still had a smile on his face. He said hello to everyone and especially made the children feel welcome.At one point 2 ladies who had seats at the counter got up and one of them left her purse. This bus boy
picked up the purse right away and brought to the lady who had forgotten it.Every time I go out to eat I always LOOK for the hardest working person and I tip that person even if they are not waiting on me. I gave this man a $100 dollar bill and wished him a Merry Christmas on the way out the door. I left immediately before he could even thank me. The energy of God will work through us if we allow it to.
To your success author and entrepreneur William Lucas http://whlwilliam@weebly.com
watch the free video get free leads for your business http://bit.ly/2eP64v2
---
---
No comments yet
---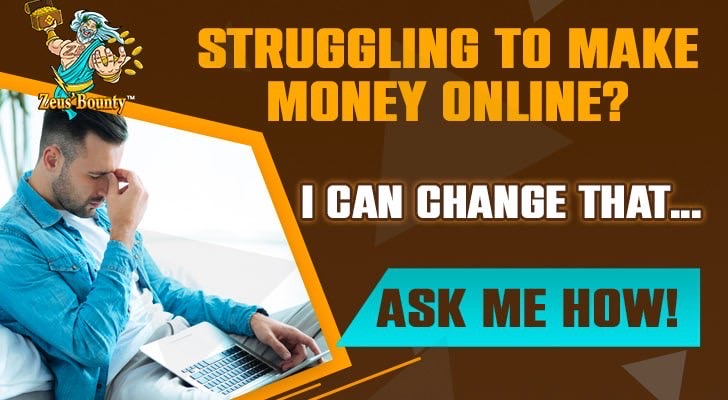 ---
Support
Privacy Policy
Affiliate Terms
Terms of Use
Testimonials