The cashflow network!! increase your cashflow: partnering to prosper and protect
Hello, please allow me to introduce myself and my company!
My name is Andread M. I own a brick-and-mortar, salon business. After the year of 2019, covid brought a lot of changes to all businesses both large and small.
As a salon owner, I had to pivot quickly. During covid, the year of 2020-2021, I realized that my career as a beauty professional was causing serious physical issues from my neck, arm and along my side. I didn't understand what was happening, until I got a referral to visit a Nuro surgeon. Thank God, I don't need surgery!! But with covid limiting the number of clients I could see, and the physical issues helped with the decision to retire as a stylist and beauty consultant, which I am very passionate about. I enjoy working and helping others look, feel, and win at life. This led me in launching a resource networking group. I have partnered with others and have launched our P*P Plus group network. P*P Plus stand for partner to prosper and protect our finance. We believe that partnering with like-minded individuals is God's Principle. This network brings inspiration and training to encourage and help develop other entrepreneurs. You will gain access to business funding, Line of Credit, Insurance, training, coaching and much more.
The year of 2022, I began to shift and prepare for retiring from behind the chair. I vetted several home base businesses/direct selling companies. But I must say this company found me.
The company, NvisionU pre-launched September 2022 and officially launched Jan. 2023. Of course, joining a company when it launches have its reward, but the cutting-edge products and services are a win, win. NvisionU is a leading company in cutting edge technology. The company have launched two different industries at the same time, the digital learning and the health and wellness industry. The online digital learning is an educational and certification platform which will be offered in different area around the world. Entrepreneurs, now have the opportunity to become certified and trained in different industries sure as: Airbnb, Turo, Transportation, Marketing, the Metaverse, Financial literacy and more.
The health and wellness consist of cutting-edge technology in a spray form, which provides greater adsorption. The company has launched its first phrase of products in energy, weight loss, and sleep care. And the compensation is lucrative with 6 ways of earning and pool sharing. The company pays weekly!!
Thank you for allowing me to introduce myself,
Together we can win, win
Andread M
https://nvisionu.com/wewinwealthy
209-205-3111 Please leave a message. I will return your call.
email: Andread@ppp10kplus.com
---
---
No comments yet
---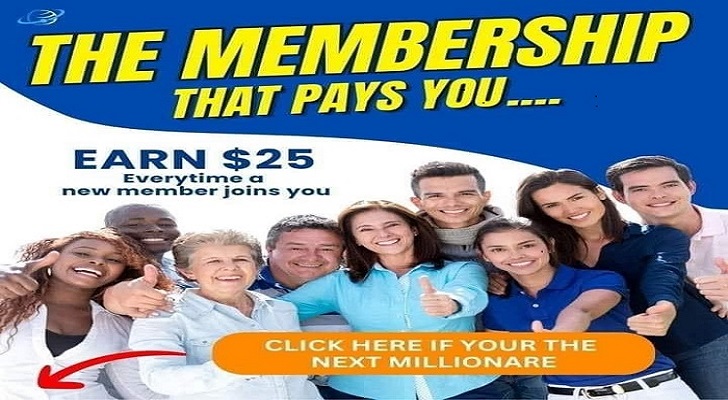 ---
Support
Privacy Policy
Affiliate Terms
Terms of Use
Testimonials