How To Build A Massive MLM Business Using Free Strategies
Many people believe that they are not having success in their business because they do not have money to invest in advertising.
But, the truth is, there is a way to build a team in your MLM business, using just free strategies.
So why do so many people fail at this when they use free strategies?
In today's business announcement I will be sharing with you why this is, and how you can use simple free strategies to build a large team, that most people do not ever think of using.
So let's get to it!
Why Many Fail
The largest factor in people failing with the use of free strategies, is the focus they use on those free strategies.
They usually use Traffic Exchanges, Safelists, and any advertisement they can find, to promote their company's "buy now page".
Of course no one buys anything on their first look, and people on traffic exchanges and safelists, do not have money to buy or they wouldn't be using free strategies themselves.
So we need to take a different approach to using the strategies if we want to build a team using these strategies.
A New Approach
Where do people with money hang out? Yet would be a free method of advertising for you?
A good example, would be Youtube.
Lots of people are on Youtube that would be open to joining a business, so we need to focus on getting our Youtube channel more exposure.
See the idea yet?
Instead of promoting a "buy now page" we need to be promoting our Youtube videos.
Videos are free, and we can make as many as we wish.
So we need to begin using traffic exchanges, safelists, and other free advertising to promote our Youtube channel.
Why Promote A Free Platform?
This strategy can be used with a Facebook page, Youtube channel, or any free social media profile you have.
But by focusing on promoting it, you begin to grab the attention of the people on that platform.
We will be using Youtube as an example, just for explanation purposes.
Promote this channel on your free advertising platforms, to increase views, likes, comments, etc.
By giving your channel more exposure from the free traffic you get, creates Youtube to want to recommend your videos to people who are looking for what your video talks about.
Now, you are beginning to get leads that have a true interest, no incentive, and most likely the money to join.
It Works For Me
I use this strategy myself, and not only I am getting signups, but these are usually the ones who come in buying the largest packages.
I promote my channel, pages, and social accounts on free platforms, and it increase my exposure on those channels through the use of free advertising.
If your channel, or page begins getting recommended, discovered by more people, and begins getting more attention, these platforms will promote your channel to it's viewers.
So you basically focus on using the free strategies, to build a Youtube channel, or Facebook page instead of trying to get sales from them.
It's An Indirect Strategy That Works
So we all have realized that using free traffic exchanges, safelists, ads, etc only attract people who don't have money to pay for a new business.
But the use of these platforms to promote a channel, will also result in no sales from those on the free advertising platforms.
But, what it does is helps your channel or page get more exposure, so the people on the platforms of the social media websites you are building with, find you.
EXAMPLE: Step 1 -Promote Youtube channel using free strategies. No direct sales from members who see it.
Step 2 - Channel begins grabbing more views, likes and subscribers from the free marketing platforms.
Step 3 - Youtube begins recommending your video to people who begin searching for your product or offer.
Step 4 - No sales from traffic exchanges, but sales come from Youtube's recommendations.
Step 5 - Your channel becomes a success and sales begin to come more and more often over time.
The Final Result
It's no secret you will get a lot of sales from a successful channel on Youtube, or a successful business page on Facebook.
So instead of trying to sale your offer on free advertising platforms that never convert, use those platforms to increase your success on Youtube and/or Facebook.
We know once you begin getting sales and increasing your income, you can then pay for advertising that converts better.
But we first need to get sales in our business so we can use that income to grow it.
Promote a channel or page that will pull in outside free traffic from searches performed on the page.
Did This Help?
If you got a new idea, or see how this works, please leave me a comment below. I am always happy to hear from you, and would also be happy if you send me over a connection request here on MLM Gateway!
P.S Want to have a downline built for you and get my own personal Youtube sales for your business? This can be done, and will be the case, but you must first take a free tour and lock in a spot for me to build.
---
No comments yet
---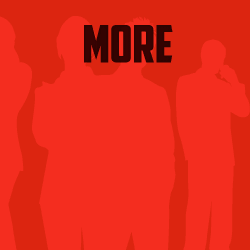 ---
Support
Privacy Policy
Affiliate Terms
Terms of Use
Testimonials