How to deal with the rejection involved in network marketing
Matthew 17:20 - And he saith unto them, Because of your little faith; for verily I say unto you, if you have faith as a grain of mustard seed, ye shall say unto this mountain, move from here to there and it shall move, and nothing shall be impossible for you.
There is nothing more important than our faith in Jesus Christ. That's the core of how we want to live our lives.
It also takes faith to keep going when we are being rejected and we want to hear "yes" in order to build a business. The reality in network marketing is that we don't know how many times we are going to hear a "no" or a polite "maybe, I'll take a look" as we approach people about our business.
We are, in fact, interviewing people to find out who has the right mindset that is necessary to build a better life. Some people will never be able to leave the "status quo" mindset. We are interviewing people to find the ones who are hungry for a better life.
The way we deal with the rejection is to keep taking action and decide how much belief we are going to have in the business we chose and ourselves. I have gone to two events for my primary company and will go to more this year. Events and videos inspire me.
At these events, my belief becomes more rock solid each time. I see, meet, and hear from leaders who fought through rejection and other struggles and found success on the other side. We all simply have to develop a mental toughness to the rejection and develop something I heard Ray Higdon talk about, which is a "short term memory".
That phrase came from a professional athlete that he had a conversation with. He asked the athlete how he dealt with fumbles and turnovers during a game. We all know that a turnover in football can possibly cost a game. The athlete's answer was that a player had to develop a "short term memory".
In other words, in the blink of an eye, that player has to put that fumble or that interception behind him and be ready to focus all his energy on the next play. If he drags the baggage from the previous play into the next play he can't perform like he should on the next play.
Network marketing is emotional in the very same way. We are all going to be different and have different experiences as far as the amount of rejection we encounter. I have been told to not ever call an individual again, and I have been given many objections that I could not help a person get past. They were rooted too deeply in a negative mindset to be able to help them, at that moment.
The answer on each occasion was to contact the next person. I also have a method to outsource contacting people that I have begun to use. The person I outsource to is being paid regardless of a "yes" or a "no", and when I call personally I have learned to accept that these reactions will happen.
As a side note here, I will never tell you that rejection doesn't bother me. I will tell you, though, that i have learned to accept it and keep working.
We simply have to keep moving. I have also heard it said by some top leaders that we are paid for "no" in some form just like we are paid for the "yes" responses we get. i think what they mean is that we are developing necessary skills as we work, and producing the mindset we need daily to keep working. Our overall vision is what's important.
I hope this helps people in some way. As our communication skills and listening skills improve, we will have less of the immediate rejection. I do believe that. We can use each contact to set up an appointment for the next exposure. With many people it can take multiple exposures to help them understand what we are offering.
To learn more about me and a system that allows you to have unlimited people to contact, visit www.newcareersolution.net. Then contact me personally so we can talk about outsourcing and moving forward over the long term.
Thanks
Scott Moore
---
---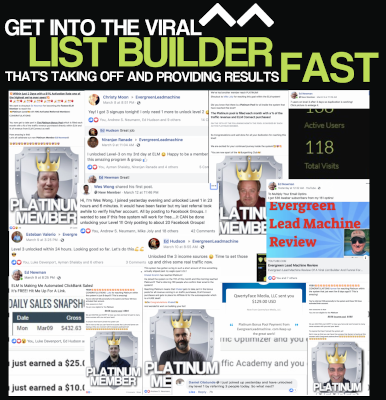 Member Ad
cashback for all consume
every day you consume all kinds, so why not receive discounts every time on all the products purchased? what do you say ?
---
Support
Privacy Policy
Affiliate Terms
Terms of Use
Testimonials