Need help with choosing the right MLM company? Check out these handy tips.
Every single network marketing business can open doors to opportunity, but it's a sad fact that not all of these businesses offer opportunities that will deliver pleasing results.

As with any job related move, it is imperative that you research thoroughly and make sure that the business you are considering is a good fit. The old fashioned stigmas that have followed network marketing around like bad smells are rapidly disappearing as companies are being run with integrity and are producing high quality products. People are starting to see their friends and families create dream lifestyles and online businesses are starting to boom. Time and financial freedom are huge drawcards, not to mention the ability to have multiple streams of income and not have all your eggs in one basket. Also appealing is the extremely low start up required to own your one business. Earning potential isn't capped and can be unlimited.

So what should you look for in a network marketing company?

The awesome thing is that with network marketing, there's no interview, you have freedom to choose what opportunity is going to be the right fit for you.
Ask yourself what your core personal values and beliefs are. Do you enjoy a team culture, or do you thrive on competition?
Check out the top leaders and what their mission is. Do teams work together to help each other achieve goals and dreams?
The best company for you will align with your purpose and values.
Check out their product or service:
Product or Service

"Be a product of the product." You're going to hear this often and it's because, in my opinion, you have to be. You HAVE to believe in the product you are recommending. You HAVE to believe that you are sharing a gift, that your customers are getting far more in value than the money they are spending to purchase the products. If you are wanting a long term stint, make sure you're choosing something that you can get excited about If you're planning on going the long haul. What is your reason why? When bumps in the road come along and times get tough, knowing your key motivators will make it far easier to continue on. What fires you up when you think about it? Is it being at home with your children whilst they're growing up, is it that you want to leave a job you don't enjoy, do you want to retire your spouse?
Some things to consider:

Are there monthly volume requirements or minimum sales you have to make? Do you have to purchase inventory to keep your account active? Do you have to distribute product or does the company do this for you? Is it party plan? Is the company part of the Direct Selling Association (DSA)? Is the product or service consumable?

Owners & Leaders :
Who are the owners in your company and what is their mission/moto? Do they know what their background is? Are their values in line with yours? Are they accessible? Do they have integrity? Do they walk the talk? Are the distributors their number1 priority? The best Network Marketing companies will have CEO's and top leaders with integrity who have been in the industry themselves and understand the challenges associated.

How Long Has the Company Been in Business and what are the sales records like?
Getting in on the ground floor can be extremely appealing and beneficial, consider this, Todd Falcone aka The Fearless Networker tells us that 90% of MLM companies fail in their first 2 years.
So has the company you're looking into been around for 5 years or more? What's it's track record?
Check Out The Compensation Plan
Of course it goes without saying that everyone believes the company they're with have the best compensation plan that the universe has. It's possible, but unlikely.
There a a gazillion different comp plans around and the company that you're considering MAY NOT have the best one. BUT if you have researched all the other areas and feel this is the right fit, don't let the comp plan stop you from taking that leap of faith.

There are four main styles of compensation plan:

The Unilevel
The Breakaway
The Binary
The Matrix

There are pros and cons for each and I recommend that you research the key aspects of each to understand them in a bit more depth.
Some more things to consider in the compensation plan are, how many levels down are you paid on or are you paid to unlimited depth? Is there a purchase minimum? Does your volume roll over each month it does it clear? Do you like the feel of running like crazy at the end of the month to hit targets, then your volume returns to 0 the next day? What situation suits your personality?
Is it a team environment or a competitive one? Does developing your team benefit you monetarily whatever rank they hit, and even if they surpass you, or do you end up losing their volume when if they do surpass you?
Does your sponsor only want you to succeed to a certain point? Would they lose their interest in you if you achieve a higher rank than they have? Many people thrive in this competitive environment and many like to collaborate. Which one are you?
Does your company offer incentives such as cash for fast start qualification, car bonuses, holiday incentives?
The main question you might want to think about is, does the comp plan primarily lean towards richly rewarding customer getters, or those that want to build and develop a team, OR are there benefits for both? If you find a company that mainly rewards for getting new sign ups but has no sign of a valuable product, I've got two words for you, pyramid and run.
Network Marketing is truly and incredible industry and it's providing solutions to literally millions of people across the globe. There are many different walks of life, from mums and dads, to university students, teachers, doctors, retirees. Everyone is offered the same opportunity to make a difference in their life regardless of background and the only way to fail is to stop.

Get your head around the benefits that are provided by Network marketing companies and be the ambassador for the industry. Always act with love and integrity and know that this opportunity can really carve out a path for us all to improve our lives as well as those of other people. Make it a point to understand the business and learn how you can use the opportunity effectively.
Lou Crawford
https://louisecrawford.nerium.com/au/en/
---
---
No comments yet
---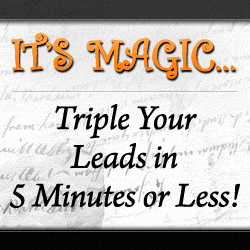 ---
Support
Privacy Policy
Affiliate Terms
Terms of Use
Testimonials