NEOMINETECH ARE CLEARLY THE BEST AT WHAT THEY DO>
Welcome future investors,
We are currently mining Crypto (Litecoin, Ethereum, and Zcash with more soon, all hands free and passively.
Having never seen anything like what these guys are rolling out, this is a ground level company that is 100% transparent based out of Silicon Valley California,neighbor to mecca masterminds like Facebook, Google, Samsung and others)
They are Legally registered for Crypto mining services and Compliant with California State Laws which right now is very very crucial in the Crypto industry and in the USA. I can send you documents as well showing the legal registration as we are 100% transparent.
All contracts are just 1 time purchase for 2 or 3 years meaning there is no monthly fees or subion, once you get on board your on board forever. Even if you never buy another mining service and just want to use Cypher or the Our academy or be apart of our ICO in 2019 or build and pioneer your team and gain incredible bonuses and comissions, trust me when I'm telling you this is an opportunity that's going to be a Crypto Legacy and were just getting started.!!
Neo Mining & Future Technologies...
Cypher.....
An exchange platform, where you have different Cryptocurrencies, altcoins, that you can change from one to another. The value raises, you sell and keep profits. The value lowers, you buy. Once the value raises again, you sell and keep the profits, it's trading! We will have the opportunity inside of an opportunity to create more financial freedom!
Trading does take a lot of practice and paying attention to what the market is doing. But we will have professionals who have been doing this for quiet awhile now and they know what it is their doing, that will signal and allow everyone to see and learn from them!
There are many exchanges out there that charge 100, 300, 500 a month for services like this.... We are not going to do that here with Neo, this service is only going to cost you $24.99 a month!!
Cypher has an AI that is continuously searching and collecting information in the Cryptocurrency market. Say some big Crypto movement happens in another country right this moment...it will show up in Cypher, which is great for trading as well!
Also, has it's own portfolio meaning you get to choose which Cryptocurrencies you want to follow (over 1,500 different Altcoins inside Cypher)
Trinity....
A revolutionary technology, a tangible hardware! Imagine you can place every single one of your bank cards, credit cards, Crypto wallets, up to 12 of them stored into one single card made of titanium and with the touch of a button on a screen, see the balance of each separate account, card, wallet you have and choose what balance you want to pay with!! Best part is it works with the Cryptocurrency market! You load your wallet with your Crypto, swipe the screen to your Crypto balance, and then purchase whatever it is your needing!! We know Crypto is still so new so the grocery store you go to, or a favorite restaurant you like might not take Crypto as payments, now this this solved with TRINITY and it allows you to purchase anything from a place that accepts card payments so you can purchase using your Crypto balance in your wallet! An instant conversion from Crypto to fiat!
Blockmart....
Our own personal online store to purchase items through the Blockchain! Know exactly what your purchasing, item details made on a public ledger (Blockchain) and your receipt is from the Blockchain so you get exactly what you ordered (if an item is 100% cotton, made in the USA, leather, made in china, whatever it may be it will be listed as that on the Blockchain so you know exactly all the info about the item you are purchasing because its recorded on the Blockchain and cannot be changed) so if there was a mistake in your order (say you order a blue shirt and you recieve a red shirt) it is recorded on the Blockchain as proof so help solve these issues and give you the security of knowing your going to get what you really ordered.
Even fruits and veggies from the store, how do you know what water source was given to these trees, the fertilizer, the field they came from. We dont know this info but we buy it at the stores. Blockchain technology is allowing us to advance and provide this information so we can truly know the source of our product and every detail about it!
You cannot write something and sell something different because of the law. This solves this and makes it so you get what you paid for !
Blue & Red NXV.....
Both provide residual income! Someone sells or purchases an NXV on your team your hash rate increases daily!! Not only do also make a Comission but ALSO a 2 year additional hash rate added for making that sale!
Imagine bringing on 3 people who sign up the NXV Blue or Red and you have 40 to 50 extra hash power now for 2 years, and then they bring in more and they bring in more and soon you have Gigahashes of daily EXTRA HASH! So not only is your daily mining increasing in value, but you now have a real, sustainable, residual income!
Tank....
Hard wallet to store your Crypto! Fingerprint scanner in the back, Stainless steel, thermal sensor screen. The safest way to store your Cryptocurrency! Here is why, it extracts the keys (think of it as a password) and stores them in your device, which is not connect to a network. Why is this good? Prevents hackers, meaning you have 100% total control and access to your Zcash, Litecoin, Ethereum etc..
But even better!! Technology is advancing daily and is allowing us to incorporate phone technology so not only can store your Crypto but also create it's own Blockchain. Also, Trinity the card works with Tank as well so you can have all your transactions on your own Blochain.
It also works with....MORPHEUS! The laws of Crypto are still changing. They are still trying to figure out how to tax Crypto which is great! So let's help them out.
Your Crypto mining earnings with Neo,
Deposited directly to your Tank Wallet,
Which is linked to your Trinity Card,
To spend anywhere, anytime you wish!
Connect with me here for a chat if you like... https://www.facebook.com/Simplybrilliant2017
Join Us Below.....
---
---
No comments yet
---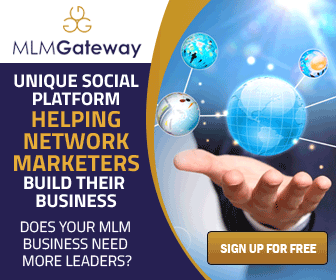 ---
Support
Privacy Policy
Terms of Use
Testimonials