Money is Emotional
Money is definitely emotional. I can't take credit for saying that since Dave Ramsey is who I learned it from. Dave is right, money is very emotional.
When you are in a time period that you have plenty of money in the bank, you feel pretty good. When you are in a time period that you are barely getting by, you feel pretty nervous and want your situation to change.
So, how do you go from barely getting by to having plenty? In the immediate we typically work more hours or take on another job. That can work for the time being but it also wears you out physically and mentally. I've been there.
So, the next option is to do the above for the immediate benefits of extra paychecks, but to also see the big picture of leverage and work toward it. You will hear me talk about leverage alot in these business announcements because it has been proven to me to work. We have to make it work in our own lives.
Since we know money is emotional, we need to use the nervousness that we feel about being financially tight to propel us to find a way to produce more leverage in our lives. Don't just accept that money being tight is just your way of life. Don't accept that and surrender to it at all. That would be tragic and you don't have to live that way.
Also, I have heard it said and I believe it's true that money magnifies the type of person that we really are. If you are the type of person that would love to help others who are struggling financially, then you will do more of that when you have the resources available. That is how money can give you positive emotions.
In order to do that, though, you have to have built some leverage into your life. The best way to do that is to learn to build teams of people. You build a team and help others learn to build their own team. Training is the key. That gets tricky, but it's well worth learning how to do.
Network marketing allows us to build a team and earn commissions from the sale of the products that our team moves. As our team members build their own individual teams, we earn commissions from the products that their teams move as well. That's the good news.
The hard part is getting momentum and keep people motivated through the inevitable rejection they will encounter. It takes the right people to do that. So, in the process of finding those people, we have to keep the big picture in mind.
So, money is emotional and so is network marketing. We have to choose our hard, as Eric Worre says. Working a job, we can only earn on a limited per hour basis. Learning to build a team, we eventually develop leverage through that team. We increase our earning power a great deal over time.
It is best to take each day and work on building as if we have no team at all, even if we have built a huge team. Just plan on working 8 hours per day like you would a regular job and continually build. The positive aspects you build into your life by having this mentality will create a much better life for you and your family.
I hope this content helped in some way. Let's talk about any of it that you want to talk about.
Enjoy your day
Scott Moore
---
No comments yet
---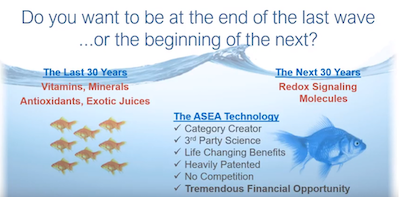 ---
Support
Privacy Policy
Affiliate Terms
Terms of Use
Testimonials