From Suicide To Success
Three years ago, I wanted to die.
I know that's a bit morbid, but it's the truth.
I took an overdose back in 2017 and almost ended it all.
That near death experience, ignited a spark inside of me that turned into a roaring flame.
In less than 2 years, I had earned over $100,000 online and became an international speaker.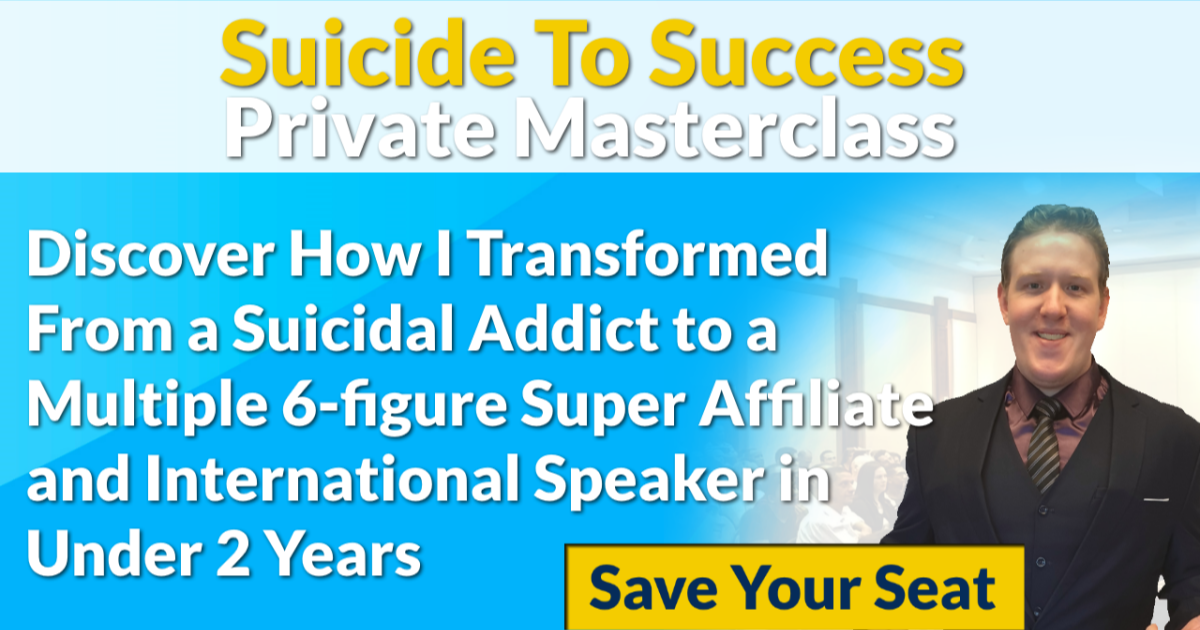 I've shared my story and experiences on stages and summits around the world, speaking in front of thousands of people in 8 countries so far across 3 continents.
Crazy right?
Yea, it kinda is for me too!
So why am I telling you this, and why am I sharing my story at all.
Couple of reasons, 1 my story has saved lives and I plan for it to save a whole lot more.. So many people don't speak up and suffer in silence because they think something is wrong with them, even though people who aren't suffering in some way are the minority.
2. I have achieved such great things over the last few years, and I want to give back. It's so amazing what you are capable of when you know how to use your mind the right way. And that's exactly what I am going to reveal on this masterclass.
3. I have a vision of bringing online business to those struggling with mental health issues. The perfect business model in my opinion for those that can't function in a normal job like I couldn't a short while ago.
In order to do that, I need to get my story and my vision out to the world.
That's where you come in.
If I can show you how the secrets to how I managed to go from a suicidal addict to a multiple 6 figure earner and you become successful too, then hopefully, you'll give me a shout out for your success, and I'll be one step close to having that realized.
There's never been a better time to start an online business, especially in the industry I am in.
Now, I'm not promising any magic pills or instant results here, but what I am going to cover on this masterclass has the potential to change your life forever.
I'm going to share with you, in my opinion the best business model that requires, no product, no upkeep, no support headaches, no fulfilment and it is also one of the most recession proof businesses there is in the world today.
I've had a lot of success from online marketing in a very short amount of time, it has changed my life dramatically.
I started out with nothing at all, not a shred of marketing experience, college and high school dropout and not really any real world experience at all after what happened to me earlier in my life.
And I am going to reveal to you the top 3 secrets that I have used to achieve such massive results in such a short time from the depths of despair.
So please click the link and register for this special event and I will see you on the masterclass.
---
---
No comments yet
---
Member Ad
Health is Wealth
Invest in your health by sharing with others and helping them at the sake time with this great opportunity.
Member Ad
Business Partners Wanted!
Help others in need by referring them to much needed financial services such as credit restoration, budgeting and will & trust. NO inventory, NO experience necessary. Training is provided.
---
Support
Privacy Policy
Affiliate Terms
Terms of Use
Testimonials