It's About Marketing...
Hi... I'm Northstar America!
I am a Internet Marketer "trailing content across the web"...
And are currently pushing to grow my presence and audience on YouTube..

I use YouTube as my primary social channel to achieve and accomplish three things...
1) Grow my audience by providing relevant information that extends real-time value...
2) Grow my email list...
3) Grow my customer base and make money online...
According to Neilson Research it takes 32 times of contact before a new potential customer buys from you...
With all social media and internet activity, and that is across multiple devices they own...
And, get this, it takes 22 days for that process to complete, and then...
The prospect will eventually go to Google and look-up the URL or search for the name...
Isn't that that fascinating? I thought so too...
In today's current marketing space it seems to have gotten tougher to reach our audience...
With so many outlets available to use it can get very confusing and overwhelming...
Websites, landing pages, auto-responders, social media channels, and business opportunities...
Who can keep up with it all, especially without a team...?
This is why you must create and use leverage with the people you meet and network with...
As marketers our end goal is to make money and eventually become financially free...
But, how is that possible with all the noise and competition...?
Is it more information...?
Is it using more services...?
Is it listening to the right GURU's online...?
Or...
Is it something else missing you just can't put your finger on...?
Practical solutions just may be the what you need to succeed in this world of online marketing...
Solutions that can be applied and used in real-time for building and growing your business online...
YouTube is the default outlet everyone goes to for most of the information they need...
I figured why not make YouTube a primary platform to provide relevant, practical information to my market...
Well, my YouTube channel is all about marketing, and is the primary focus...
I do my best to make it a fun and sincere experience for my audience...
BIll's don't stop, and neither should the money...
That's why it's about marketing and how you can get to it...
Every video I publish and release is to provide practical solutions...
Subscribe to my YouTube channel, you won't regret it...
---
---
No comments yet
---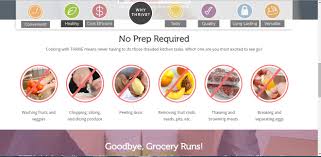 ---
Support
Privacy Policy
Affiliate Terms
Terms of Use
Testimonials