Strong Future International
Strong Future International is one of the Homebased business. It is founded by president Gery Carson in 1998. It located in over 200 countries in the World. It is free to join and there is a arrays of training at our member area which we teach a newbie step by step on how to be efficient online marketer. The cost of this training worth 297USD which is available for you for free. Apart from this, you are not compelled to buy anything from the store. You run at your own pace. No one is forcing anyone to do anything with the system.
With SFI,you can make two types of income:
-Residual Income
-Leverage Income
Residual Income: This is a type income that keeps coming in a month after month, year after year, from work you do just once. It's like a royalty. An example would be writing a book or recording a song and getting paid forever on it. With SFI, you can have this types of income
Leverage Income: It is the earning money through other people's efforts. There are only 24hrs in a day. Hence, there is little you can earn in a day. But with SFI,you can have leverage income in form override commission when affiliate you invited to the business buy anything from the store.
The question now rises that how you can earn in SFI. There are six ways you can earn in SFI. it includes:
-Direct Commission: Each time an SFI Affiliates that you have personally sponsored OR a TC Member that you have personally referred-places an order at tripleclick store., you earn 45% of CV. SFI's direct commission is powerful because when you sign up a member or affiliate, they become your customer for life!
-Sponsoring: You make money with purchases and sales made by all the affiliates in the world that enters SFI after you, down to 12 levels, you also makes matching points as their points increase, this means, if you sponsor 30 affiliates, you make money from their purchases and sales made by those under those 30 affiliates and those under them down to 12 levels.
-Tripleclick Executive Pool:SFI has a store called Tripleclick. It is where money is being generated to pay their affiliate. It is from the store that any affiliate can pick a product in which he/she want to sell. Your share in Tripleclick store depends on your ranks. As your rank increases, so is your shares.
-E-Commerce Associates: Tripleclick operates a generous system whereby anyone having something to sell can list their item at the store. You can also register with the admin to have a E-commerce store to sell yur goods and services.
-Co-sponsor commission: Another ways to earn, is through Co-sponsor. SFI awards another sponsor to any one joinning the system. This is to serve as additional support to a newbie who is new to the program and to encourage you, SFI pays commission for this.
-SFIPPA: This means SFI PAY PER ACTION whereby the site owner or Blogger who generates sign up to the program can be rewarded with as much as 10USD per signed up.
The following features make SFI uniques and different from any other program
- You can signed up Free and get a website and testdrive the program to see yourself
It is has the following features:
- Now in our 17th successful year
-In over 200 countries worldwide
-Millions of dollars paid out to our affilistes
-100,000 + commissionable products and services
-24/7 real time reports and statistics
-Extensive, world-class support and training
-Bronze Member of Better Business Bureau
-Can do everything from your computer, tablets or smartphones
-Start earning money within minutes and it's always FREE
You can signed up free today: http://bit.ly/Freeincome
---
---
No comments yet
---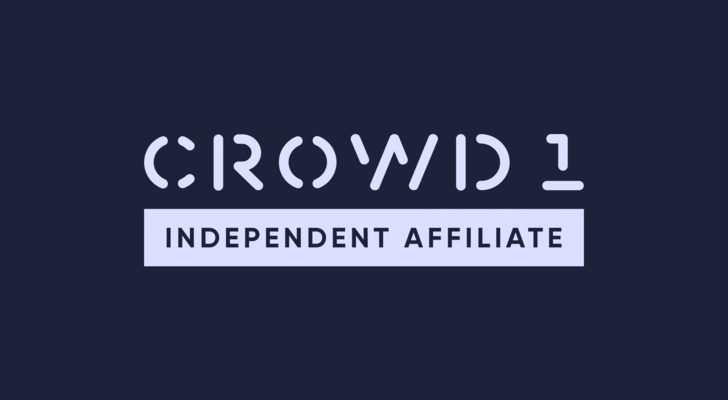 Member Ad
Crowd 1 networking
https://crowd1.com/invitelink/?code=VXkxV0psM1FUaEdOajlYU1g5azhSdkc0a1N6cTZPVGlFU1lvR3p2Y2RTOFdINEJESHZOMmxjdEVZZS9sdXpnbg==Come join crowd 1 you can change your life
---
Support
Privacy Policy
Affiliate Terms
Terms of Use
Testimonials