7 Must Read Books for Small Business Owners
If this year is going to be your break through year, you need to learn some new skills. One of the best ways to do that is to read books.
I've provided my seven favorite small business books that I have in my personal library. None of these are really "new" books, but they are definitely classics. Enjoy the list and make sure you read all seven of these titles this year (re-read them if you have already read them in the past).
If these books help you even 1/10th as much as they have helped me in my business, you will see a huge return on your time and money investment from buying and reading these seven books.
1. The E-Myth Revisited by Michael Gerber
This is without a doubt my favorite business book of all time. Learn how to work on your business rather than work in your business. Learn why most businesses fail and what you can do about it. This information is mind blowing!
2. Think & Grow Rich by Napoleon Hill
We become what we think about it. That's the thesis of this book. This is the best self-help book I've ever read and it is a must read for every entrepreneur. You will learn 17 life changing success principles. If you are struggling with "stinking thinking" or "self-limiting beliefs" this book will really help you.
3. The Cash Flow Quadrant by Robert Kiyosaki
Learn the difference between owning a business and being self-employed. Learn how to leverage people, systems, money and resources to build a real business that doesn't require you 24/7. This book teaches you how different types of people think about money. It is really eye opening information.
4. The Greatest Salesman in the World by Og Mandino
This is a fable about what it takes to succeed in sales. Learn how to become a great salesperson. After all, entrepreneurs are really sales professionals. If you can't make the cash register ring, you won't be in business very long. The scrolls in this book will change your business, and teach you how to sell.
5. Multiple Streams of Income by Robert Allen
Learn how to create multiple streams of income in your business, or start additional set and forget businesses that make you money while you sleep. Make your business more profitable and learn how to make money on auto-pilot, 24/7.
6. Book Yourself Solid by Michael Port
Learn how to get more clients than you know what to do with. Develop a system for getting new customers and keeping your current customers longer.
7. Endless Referrals by Bob Burg
Learn how to get more referrals from your existing customer base. Set up a set and forget referral system that keeps customers flocking to your business. I absolutely love this book..
Final Thoughts
There you have it folks. These are 7 must read books for small business owners. Enjoy the reading! All of these books are absolutely wonderful.
About the Author
Chuck Holmes is an author, business coach, blogger, network marketer and entrepreneur. He lives in sunny Florida with his beautiful wife, Rachel.
---
---
No comments yet
---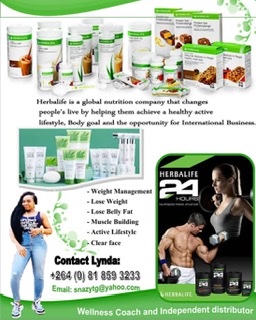 ---
Support
Privacy Policy
Affiliate Terms
Terms of Use
Testimonials