Simple Steps To Creating Successful Results On MLM Gateway
If I had to start over again, and just signed up for MLM Gateway, what would I do to get the same results I get now from the platform?
If you're wondering what results I get, I can average about 1 to 3 signups every month into my network marketing business, with 10 minutes a day or 15 minutes a day on the platform. Not too bad.
So what can you do to get signups from MLM Gateway?
And what can we all do to increase the numbers?
That's what I am focused on today, and I do hope it helps you get the same results.
First Step With MLM Gateway
First, would be to setup a solid profile, with picture and video.
I would do my best to be unique, and focus more on what I can do to help others, and not as much on what I would like others to do for me.
So setting up a stellar profile, and writing a business announcement to assign to my business opportunity as well.
Become a featured professional, and purchase the most credits possible.
Second Step
After purchasing a premium membership, and a lot of credits for a beginners boost, I then would use all of those to connect with as many people as possible.
I would look for these type profiles:
Profiles with a picture at least. No pic, no connection request
Look for featured professionals as they are most likely to invest
Connect with people who write content on the platform
After I burned all my credits in connection requests, I'd move to the third step
Third Step
Now I need to build more credits up, so I would begin by logging in everyday and writing a new business announcement.
As a featured professional I receive 10 credits.
I would make sure everyday from here on, I write a new piece of content for the platform, and make it valuable.
All my connections will be notified of the new announcement, so it will help to drive traffic to it.
Fourth Step
I would message all new contacts, my own personal typed message.
I would attempt in trying to engage with them and have a conversation with them.
From time to time, people who need resources I have, will ask me about them.
Also, you never know when someone is open to something new and will bring it up.
Fifth Step
Anytime I write an announcement that gets comments, and good feedback, I will boost again.
I had an announcement once that got me 2 signups into my company.
I boosted it for sure, since it got so much attention. Still does til this day.
Find the best content, and boost it when the opportunity arrives.
Sixth Step
I would setup a couple ads to run on the platform.
Perhaps one for my MLM primary business, and others that reflect my resources and affiliate programs.
I would want to keep ads running as much as possible, even if I need to purchase credits often.
Just a few sales will pay back the cost of running the ads, and even get profit from some campaigns.
Seventh Step
Always be promoting MLM Gateway for referrals.
You will receive 15 credits (for connecting, ads, and boosting content) since you're a featured professional.
Plus get commissions from credit purchases referrals make. So good reason to promote it there.
Here are some ways to promote MLM Gateway:
Include a banner on your blog
Write content on your blog about MLM Gateway
Create some videos for it
Share your business announcements in groups and on social media
Tell other network marketers about connecting on here as you meet them, and if they aren't here yet, send them the link to it
Eighth Step
Do basic steps each day you log in.
From this point on, you are just needing a few minutes a day to get results.
Write a new announcement
Connect with a couple new people
Comment on a couple announcements
Message a couple people
Run ad, or boost announcement.
Then it's back to another site, and talking to new people.
Doing these steps everyday and as much as I can, have led to steady signups every single month in my primary business.
Did This Help?
If you got value from today's business announcement, please leave a comment below.
Also, be sure to send me over a connection request, and I will accept it. We all need to build our connection base here.
---
---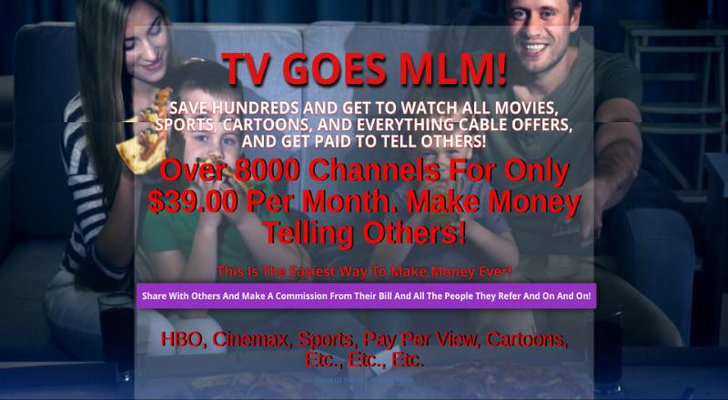 Member Ad
CASH FLOW INDEPENDENCE
New Sales Duplication System Allowing Home Business Owners to Build Unlimited Pipelines of Passive Cash Flow!Video inside shows you how this system works - Training Included!
---
Support
Privacy Policy
Affiliate Terms
Terms of Use
Testimonials